The days are getting colder and you are concerned about how to keep your hair healthy and protected during the frigid cold. Winter weather can be damaging  to our hair so we came up with 5 Ways to Keep Healthy Hair During the Winter.
1) Wear your silk head scarf underneath those cute beanies and hats.
Hats and beanies can very well dry out your hair. You want as much moisture as possible to stay in your hair. If you're wanting to wear some of your hair out, try wearing the acrylic beanies instead. Acrylic beanies are gentle on the hair.
2) Deep condition your hair once a week.
Deep conditioning will keep your hair replenished and moisturized.  There are many DIY winter deep conditioners out there you can play around with and try. The cold weather and heaters can definitely strip your hair of its moisture.
3) Keep your hair washing routine to a minimum
This is a tip you should follow during every season of course. Only washing your hair two-three times a week can help preserve moisture. Lack of moisture and cold air can further damage your hair by making it brittle.
4) Trim, trim, trim.
Trimming is good, especially during the winter months. You'll want to eliminate as many dry or split ends as possible.  Keeping your hair trimmed every 6-8 weeks  is your best bet.
5) Invest in a humidifier.
Here's a secret that you probably didn't know about. Using a humidifier plus having your heater on can keep your skin and hair from getting too dry. Some of the most unique humidifiers are for sale across the internet.
Do you have a winter hair care tip you would like to share?
The following two tabs change content below.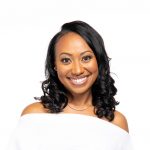 Brandelyn Green is the Founder of VoiceOfHair, a platform to help women of color find the best hair care products, regimens and hairstyles! Since starting VoiceOfHair in 2014 she has grown the social media platform to over 1MM+ on Instagram and Facebook. As a natural who is also a salon goer, she wanted to create a platform where people could find the best products, hairstylists, advice and trends.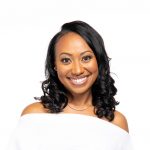 Latest posts by Brandelyn Green (see all)
Facebook Comments