Summer is here! And with the sun comes the boldness to rock those eye-catching colors that will get you noticed.
Here are 5 colours that are fresh for any summer look!
Turquoise
This green-blue mix adds a unique twist to these natural curls and coils. A definite winner!
Hot Pink
Not for the faint hearted! This combination of fuschia tones with hints of blonde and lilac make for a show-stopping impact!
Classic Honey Blonde
Braids are always a hit for summer, and these honey blonde braids show just how the colour complements any outfit.
Fire Red
Set your world ablaze with this red tapered cut, complemented by a hint of orange tones!
Purple
This color is a surefire way to set you apart from the crowd – violet hues accentuate these curls beautifully!
What is your favorite summer hair color? Comment below and let us know!
Until next time,
Mary
The following two tabs change content below.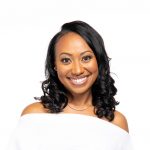 Brandelyn Green is the Founder of VoiceOfHair, a platform to help women of color find the best hair care products, regimens and hairstyles! Since starting VoiceOfHair in 2014 she has grown the social media platform to over 1MM+ on Instagram and Facebook. As a natural who is also a salon goer, she wanted to create a platform where people could find the best products, hairstylists, advice and trends.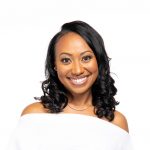 Latest posts by Brandelyn Green (see all)
Facebook Comments