Let's first establish that wigs nowadays are not your old school wigs that are only for grandmas that go to church every Sunday.  The wig game has evolved to the point where they can appear to be more natural than a sew-in and honestly, it makes more sense to get one vs. sitting for a whole sew-in.
Wigs come in all types of styles, colors, and textures.  Some come as full lace front units, some as u-parts, and some as half wigs.  Also, the benefits are endless.  Maybe you just did the big chop and changed your mind the next day? Or perhaps your edges have decided to break up with you and you want a chance to win them back by relieving the tension from a sew-in?  If you have decided to rock a wig, here's 10 unbelievable ones to choose from:
 
---
---
---
---
---
---
---
---
---
The following two tabs change content below.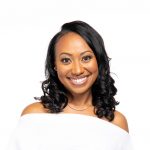 Brandelyn Green is the Founder of VoiceOfHair, a platform to help women of color find the best hair care products, regimens and hairstyles! Since starting VoiceOfHair in 2014 she has grown the social media platform to over 1MM+ on Instagram and Facebook. As a natural who is also a salon goer, she wanted to create a platform where people could find the best products, hairstylists, advice and trends.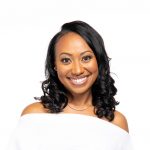 Latest posts by Brandelyn Green (see all)
Facebook Comments