A word to the wise, edge control is just that– edge control!
I've been thrown off lately by the number of clients that come in with a messy bun or sleek ponytail. Not because a messy bun or ponytail aren't cute, but because when asked "what's in your hair," the response is typically "edge control." One of the main reasons I ask clients this question is because I don't want any surprises at the bowl! Products such as  wax, grease, heavy oil and edge control leave film on the hair. These products do not leave just any film, but  a thick film that shampoo cannot penetrate once the hair has been wet.  More importantly, that product film causes uneven hair color or cellophane treatment (semi-permanent hair color).
Another reason that edge control is not good for the client or their hair is that these products, especially edge, control require a dry shampoo. What is a dry shampoo? Well it is when your stylist has to put shampoo in your hair before wetting it to STRIP your hair of whatever product you have in it along with all your natural oils. The hair is left extremely dry after this process and a deep conditioning is required after such a treatment.
So what can you use to slick your hair down if wax, grease or edge control are out of the question? My suggestion, depending on the texture of the hair, is to use gel or a light hair spray and tying the ponytail down just as you would wrap your hair when it is curled or styled. These products rinse clear with water requiring no dry shampoo. If you're concerned with drying due to gel or hairspray that is not a problem. You will want to put about a quarter size amount of conditioner on the hair before gel and if using hair spray use a light oil before spraying the hair.
Really quick, before we get into my suggestions, I know what you ladies are thinking (I'm a hairstylist for crying out loud I get paid to know what women are thinking), you're thinking "wait why can I use it on my edges but not my whole head?" Here's why: first, when creating those sexy angelic baby hairs you generally wash your face and remove it and have to reapply the edge control the next day. Secondly, the edges can be scrubbed a little harder and easier than scrubbing the entire head of hair you have because edge control was used as a pomade.
Here are products that I retail and recommend to my clients:
Eco Styler Gel. I love them all but my fave is the clear!
EcoStyler ® Hair Styling Gel, our flagship line, is the first-to-market alcohol-free hair styling product.
Coupled with Joico Moisture recovery conditioner which is a light weight super rich conditioner
Marine botanicals, Sea Kelp, Brown Algae and essential minerals restore the hydrolipidic barrier and prevent dehydration in this exceptionally nourishing formula.
Vonte Silk Control Hair Spray
Vonté Silk Control Spray gives a sophisticated blend of softer, more flexible feel with all day hold. A fast drying spray for super hair sculpting and styling versatility with unmatched shine.
Coupled with It's a 10 Miracle Oil Plus Keratin the oil is light and a little bit goes a long way so you'll get your money's worth from this purchase, but it adds a shine to the hair.
It's a 10 Miracle Oil Plus Keratin delivers amazing results for those needing extra restoration to their hair. When used prior to, or just after styling, It's a 10 Miracle Oil Plus Keratin delivers brilliant, outstanding shine and beauty. The Miracle Oil is a lightweight, non greasy way to reap numerous benefits of keratin protein in combination with its other natural nutrients. With just a few drops you can de-frizz, protect color, heal hair and even protect against heat damage, all while adding instant shine.
Of course if you already have products similar to these, totally use those instead. There is no need to be a product junkie! I love advising on hair, hair health and all things hair so be sure to leave comments if you have any questions or would like for me to review a particular product. And ladies please don't forget, edge control is just that… edge control.
Till next time Stay Beautiful
Love, Your Master Stylist
Chevon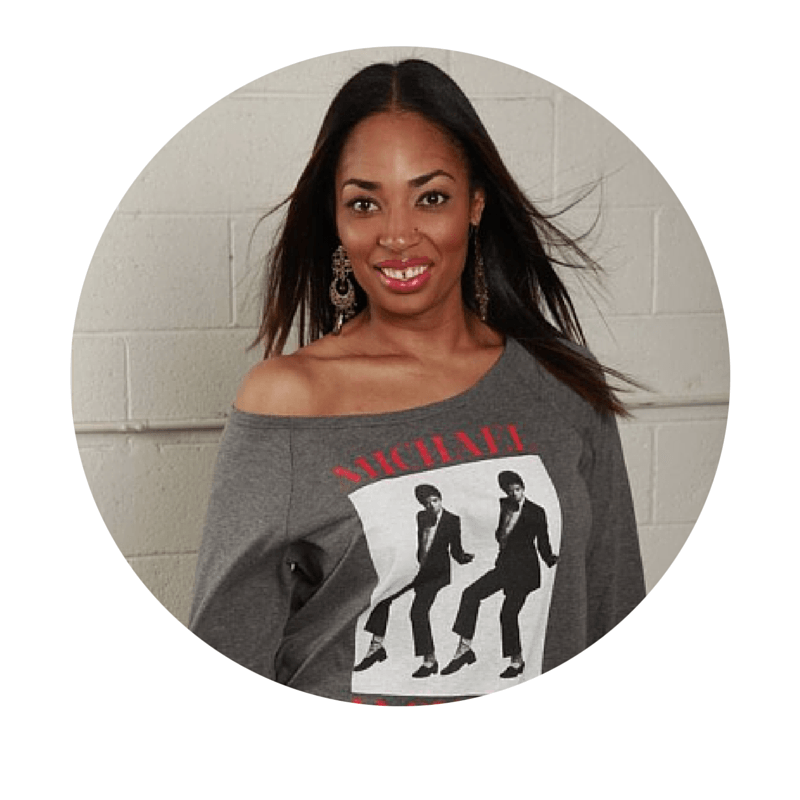 The following two tabs change content below.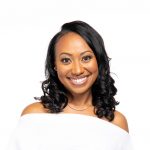 Brandelyn Green is the Founder of VoiceOfHair, a platform to help women of color find the best hairstyles and hairstylists! After living in 8 cities and in Sweden within a 10 year span Brandelyn became frustrated after trying to find trusted hairstylists who could help her maintain her natural hair. Since starting VoiceOfHair in 2014 she has grown the social media platform to over 1MM+ on Instagram and Facebook. As a natural who is also a salon goer, she wanted to create a platform where people could find the best products, hairstylists, advice and trends. VoiceOfHair provides hairspiration (hair + inspiration) as well as styling tips for women with relaxed and natural hair!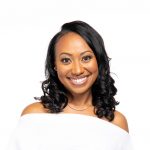 Latest posts by Brandelyn Green (see all)
Facebook Comments