Let's talk about stress and anxiety. Hmm. It's nothing pleasant, but quite often, we take it lightly when we should not. Not only does stress and anxiety cause other health problems, but it can most definitely take a toll on your body…mainly your hair.  Did you know that stress and anxiety could be stunting your hair growth?
We all have busy lives. Some of us are parents, business owners, providers, hustlers…in my case, I'm a student. It is my last semester in college. Many people said it would get harder the closer I got to finishing. Sure enough, juggling final exams, performances, my jobs, social life, etc, the stress started to wear and tear on what made my money…MY HAIR.
My natural hair journey has been lovely for six years, but now it has hit a stonewall. My hair had been shedding a lot more than usual. I thought nothing of it until I started having heart palpitations to go along with it. My body was doing crazy things. I went to the emergency when I got to the point where I couldn't breath. There, I was diagnose with an anxiety disorder.
The doctor said I wasn't getting enough sleep. I decided from that day on I would indulge in the things that made me happy and stress-free. I take heed of yoga, eating healthy, and striving towards laughter. Believe it or not, positive things and surroundings give you a head full of healthy hair…something another hair cut or big chop will not solve.
So, to solve the thinning and breaking, start from the inside and work your way out!
The following two tabs change content below.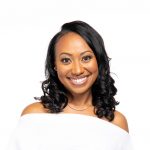 Brandelyn Green is the Founder of VoiceOfHair, a platform to help women of color find the best hair care products, regimens and hairstyles! Since starting VoiceOfHair in 2014 she has grown the social media platform to over 1MM+ on Instagram and Facebook. As a natural who is also a salon goer, she wanted to create a platform where people could find the best products, hairstylists, advice and trends.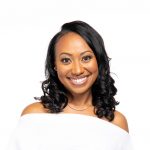 Latest posts by Brandelyn Green (see all)
Facebook Comments