Faux locs is the newest craze in the hair world. You get to rock the dread loc look, without having to commit to them! It's a great protective style, meaning that your hair is protected from the elements, and it's super low manipulation.
So if you're like me, you've been browsing social media looking at beautiful pictures of faux locs and yearning to get some yourself!  I decided to try them out and create a tutorial for you guys! I tried to make this as easy as possible to follow and I think I accomplished the simplicity of it!
It's pretty difficult to write the steps in words, so I think the visuals in this tutorial will do a much better job!
Check out the video below to see how I accomplished this super cute protective style!
The following two tabs change content below.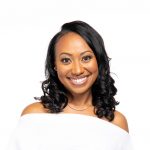 Brandelyn Green is the Founder of VoiceOfHair, a platform to help women of color find the best hair care products, regimens and hairstyles! Since starting VoiceOfHair in 2014 she has grown the social media platform to over 1MM+ on Instagram and Facebook. As a natural who is also a salon goer, she wanted to create a platform where people could find the best products, hairstylists, advice and trends.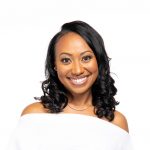 Latest posts by Brandelyn Green (see all)
Facebook Comments