Hair thinning is one of the most common issues women encounter with their hair, but the thinning of the hairline is the most daunting. There are numerous causes for damaged edges. Tight tension on hairline (resulting from ponytails, weaves, braids etc.), chemical treatments, poor conditioning habits, vitamin deficiency, dryness, health issues etc. Fortunately, there a variety of ways to treat damaged edges and prevent the problem from getting worse. Here is a list of 8 things you can do to restore your edges to their former glory.
DEEP CONDITION
Pay special attention to your edges when conditioning. That process allows the nutrients to better seep into your scalp.  This area of your hairline is easy to ignore when you are washing your own hair so be sure to pay them special attention during your wash regimen. 
TAKE A BREAK FROM PROTECTIVE STYLES
Your damaged edges cannot withstand tight hairstyles, so take a break from braids, cornrows, tight ponytails etc.  You may want to try styles that camouflage your edges such as wearing your hair in a bob, a halo braid or even a short tapered cut.  Check out this nighttime routine for your natural hair and how to preserve your edges.
DO AWAY WITH YOUR BRUSHES
Using brushes might further damage your edges. The worst brushes for your hair are the hard bristle brushes that we love to use to "lay our edges." It's best to use your hands to style your edges instead.  To see exactly what I mean check out Option #2 in this article on how to lay your baby hair.
STIMULATE THE SCALP
Massage your scalp with oils that will help soothe the tension on your scalp. Daily scalp massages will strengthen your tresses.  
TAKE VITAMINS
Perhaps the reason why your edges get easily damages is that your hair is not getting the nutrients and vitamins it should be getting. There are several hair vitamin supplements out there to choose from.
SLEEP ON SATIN
Try sleeping with a satin bonnet or scarf around your hair. This prevents frizz from building up, it helps to keep the moisture in your hair sealed in and it prevents breakage by reducing the tugging on your hair line.
USE ONLY NATURAL OILS AND BUTTERS
Try to stick to a regimen of only natural oils and kinds of butter to help nourish and strengthen your scalp.
SEE A SPECIALIST
If you've exhausted all the possible ways there is to treat your edges, consider seeing a specialist and have yourself checked to figure out the best way to come out of this terrible hair situation.  A dermatologist or a trichologist will be a great resource in helping you determine the cause of the thinning and the best course of action to move forward.
The following two tabs change content below.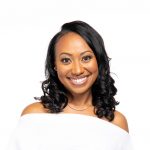 Brandelyn Green is the Founder of VoiceOfHair, a platform to help women of color find the best hairstyles and hairstylists! After living in 8 cities and in Sweden within a 10 year span Brandelyn became frustrated after trying to find trusted hairstylists who could help her maintain her natural hair. Since starting VoiceOfHair in 2014 she has grown the social media platform to over 1MM+ on Instagram and Facebook. As a natural who is also a salon goer, she wanted to create a platform where people could find the best products, hairstylists, advice and trends. VoiceOfHair provides hairspiration (hair + inspiration) as well as styling tips for women with relaxed and natural hair!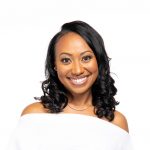 Latest posts by Brandelyn Green (see all)
Facebook Comments