Laying your edges or slicking your edges is a trend that just won't die! I can understand why– it gives a super sleek look and finishes off almost any style.  But the question for most people is "how do I do it"?  Well, part of the key to laying edges is using the right products.  Check out this post for some edge controls that actually work.
Thanks to  Instagram and YouTube we thousands of tutorials that show the many techniques available for laying down our edges and slicking those baby hairs just right!
Option #1)
Here's one technique from a 15-year-old hairstylist in Detroit.  It's literally like watching a masterpiece being created! Ok, I know that was a bit dramatic but you have to agree that it's kind of captivating to watch).
Now I need to caution you, using a rat tail comb may hurt, so I recommend using a toothbrush or a small brush designed for laying edges. Or, using a small toothed comb with some product on it to get those swoops popping!
Option #2)
It's also important to note that you don't have to always use a brush to lay your edges– [Gasp!]  you can actually use your fingers, like @syeda_bombom.  Once you determine the shape you want you can sculpt those baby hairs into place to get the look that you want.
Option #3)
If you have a kinky, curly (Type 4) hair then here's a tutorial that may help you.  Remember, this is not going to work for every hair type but if you struggle with what tools and products to use to lay your edges, this may be exactly what you've been looking for.
So here are 3  ways to lay your baby hairs.  Let me know which works best for you!
The following two tabs change content below.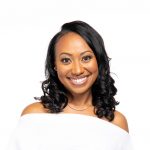 Brandelyn Green is the Founder of VoiceOfHair, a platform to help women of color find the best hairstyles and hairstylists! After living in 8 cities and in Sweden within a 10 year span Brandelyn became frustrated after trying to find trusted hairstylists who could help her maintain her natural hair. Since starting VoiceOfHair in 2014 she has grown the social media platform to over 1MM+ on Instagram and Facebook. As a natural who is also a salon goer, she wanted to create a platform where people could find the best products, hairstylists, advice and trends. VoiceOfHair provides hairspiration (hair + inspiration) as well as styling tips for women with relaxed and natural hair!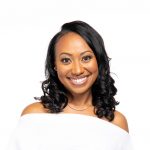 Latest posts by Brandelyn Green (see all)
Facebook Comments