Protective styles are a huge trend at the moment. When there are so many different styles to chose from  it can be hard to decide which is right for you.  A protective style is a hairstyle that requires little manipulation of your natural hair. Braids, twists, faux locs, crochet braids, and etc. all protect your hair from the elements and allow you to go weeks without combing or brushing your hair. This promotes hair growth because you are not contributing to breakage of your strands.
One style that is becoming increasingly popular is faux locs (fake dred locs). So much so that some have created entire businesses based on the demand for this hairstyle. Faux locs can be done with Marley hair or yarn, in various lengths, colors and thickness. Read on to decide whether Marley or Yarn works best for your locs.
Check out more comparison specs, pictures, and my general thoughts of the two in my YouTube video:
Cost
This is definitely the first thing most consider when it comes to anything, especially a hairstyle. So, how much does it cost? Excluding installation, Marley locs are considerably more expensive than yarn locs. A pack of Marley hair will cost you any where from $4.99-6.99 and one roll of yarn is about $3. When you need 10-14 packs of Marley hair, $5 can get expensive compared to the two rolls of yarn you will need to complete yarn locs.
Time
Instillation time depends on how fast your stylist is able to do your locs, but Marley locs lend to take less time. Since Marley hair comes in pre-measured strands, there is no prep involved. Yarn comes in one continuous roll, so you will have to measure how long you want your locs then cut the entire roll into single, same length strands. Now there is a way you can cut the entire roll into strands at once. Wrap the entire roll around something (like a chair) that allows it to be the length you want. Continue to wrap the yarn until you have wrapped the entire roll, then cut. This makes cutting the yarn strands way faster than cutting strands one at a time.
Color
Even though hair companies are expanding the colors that Marley hair comes in, you will have to order it online if you want a really unique. Yarn comes in any color you can imagine from solid colors, to colors that blend into three and four different colors. You can even get yarn with a glittery look to it, if you want to get really fancy.
Length
Since Marley hair comes in a pre-measured strand it can be hard to style Marley locs into different lengths, longer and shorter. It is possible to get a wide range of lengths and styles with yarn since you have to cut the yarn strands yourself.
Styling
Marley hair is course and the texture allows for the hair to stick together. If you enjoy wearing buns and up-dos, Marley makes this easier. When styling Marley hair you can virtually put it into any style without using any bobby pins. Yarn does not stick together because it is soft and smooth for the most part. You can tuck the yarn so that it stays up, but you may need a few bobby pins.
Washing
You can wash your hair with either style by diluting shampoo with water and pouring/massaging it into your scalp, then rinsing. Both will look virtually the same after washing, but if this causes your new growth gets frizzy it will blend with the Marley hair better since Marley hair is already a course texture. Both styles are heavy when wet or dry, but yarn soaks up water more than Marley hair and will take longer to dry.
I hope this list of specs allows for you to choose a protective style with ease, just in time for these cold fall and winter months!
Which are you: Team Marley or Team Yarn?  Comment below!
The following two tabs change content below.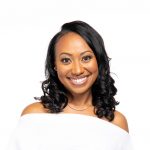 Brandelyn Green is the Founder of VoiceOfHair, a platform to help women of color find the best hair care products, regimens and hairstyles! Since starting VoiceOfHair in 2014 she has grown the social media platform to over 1MM+ on Instagram and Facebook. As a natural who is also a salon goer, she wanted to create a platform where people could find the best products, hairstylists, advice and trends.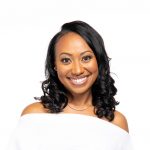 Latest posts by Brandelyn Green (see all)
Facebook Comments