Have you ever wanted to try spiral curls without heat? Now you can! Here is a tutorial on how to achieve amazing curls with flexi rods (without using any heat or  curling iron tools).  Flexi rods can be a bit tricky, but I helped make the process a little bit easier! This style is perfect for any occasion. I used Aunt Jackies Don't Shrink Flaxseed Elongating Curling Gel to set my hair.  Feel free to check out this tutorial  and get the amazing curls as seen in this video!
The following two tabs change content below.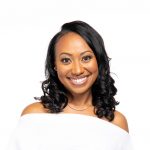 Brandelyn Green is the Founder of VoiceOfHair, a platform to help women of color find the best hair care products, regimens and hairstyles! Since starting VoiceOfHair in 2014 she has grown the social media platform to over 1MM+ on Instagram and Facebook. As a natural who is also a salon goer, she wanted to create a platform where people could find the best products, hairstylists, advice and trends.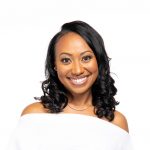 Latest posts by Brandelyn Green (see all)
Facebook Comments