Believe it or not, your absolute favorite protective style we call "faux locs" or fake dreads has some drawbacks. If you have been contemplating getting this style, you need to watch the video below for more in-depth reasons as to why this style may not be for you. Some of these little known issues  may be dealbreakers for you.
Out of the many pros and cons faux locs have, I have ranted about only 10 of them…This video isn't to rain on anyone's parade, but  to shine the light on the "elephant in the room".  This video goes for individual handmade faux locs…not necessarily crochet faux locs.
Take a listen.
The following two tabs change content below.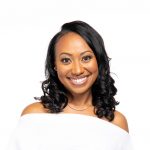 Brandelyn Green is the Founder of VoiceOfHair, a platform to help women of color find the best hair care products, regimens and hairstyles! Since starting VoiceOfHair in 2014 she has grown the social media platform to over 1MM+ on Instagram and Facebook. As a natural who is also a salon goer, she wanted to create a platform where people could find the best products, hairstylists, advice and trends.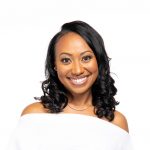 Latest posts by Brandelyn Green (see all)
Facebook Comments