If you rent space in a salon or if you own your own salon you know how important it is to have tools that help you manage your business,  because after all you are your own boss! There are a lot of online booking platforms but many of them lack the features that a true boss needs.
One new tool on the market is Stylie One! This is the most comprehensive and simplest tool for independent (booth renting stylists). Seriously!   You may be wondering what  makes it different from any other platform out there, right? Ok, let's take a look at it.
Completely Mobile| The reality is that as a stylist, you rarely have time to do work on your computer.  So you need a tool that you can manage while you're at the shop or on the go.  Stylie One makes this so easy.
Online Scheduling| Stylie One is a seamless online scheduling platform that integrates with your iPhone or Android phone, that allows you to process credit card payments through it. (So you can collect deposits or payments on the spot). You can literally run your entire business from your phone with the Stylie App and still get reports created when it's time to do your taxes!
Inventory Management| Stylie One is a tool that helps you manage your inventory. Now you won't run out of that hair color or those neck strips because you can keep track of usage in the app.
Salon Relationship Manager| This is a huge feature but I think it gets overlooked. As a relationship management tool you can keep track of what products you recommended to your client or when their birthday is. Little stuff like that goes a long way with creating repeat clients.
Automated E-mails and Reminders| Do you have a problems with your clients forgetting when they booked their appointment? Stylie One takes care of reminders so those incidents don't happen anymore. You can even set it up to text your clients and let them know about promotions.
Lower Credit Card Transaction Fees| Everybody wants to pay by card now days but if you're managing your own business then you know that those fees can eat into your profits. The good thing about Stylie One is that there is a flat 2.75% transaction fee. It's also Apple Pay compatible, if you're into that kind of thing 🙂
I know it sounds too good to be true, but it really is. BUT, you don't have to take my word for it. You can try it out for yourself…for FREE!
Sign up here: gostylie.com – No Obligation. So you have NOTHING to lose!

Try it and let me know what you think!
The following two tabs change content below.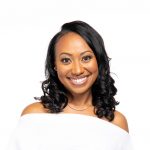 Brandelyn Green is the Founder of VoiceOfHair, a platform to help women of color find the best hair care products, regimens and hairstyles! Since starting VoiceOfHair in 2014 she has grown the social media platform to over 1MM+ on Instagram and Facebook. As a natural who is also a salon goer, she wanted to create a platform where people could find the best products, hairstylists, advice and trends.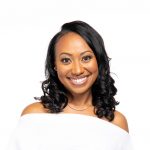 Latest posts by Brandelyn Green (see all)
Facebook Comments