When it comes to your hair most of us have been taught that products containing alcohols can be extremely damaging to your hair.  As a "naturalista," I've heard other naturals talk about how brittle and dry your hair can become if your shampoos, conditioners, and creams have alcohol in them, but is that really the case? Well…yes and no.  I'll explain. In this article, I will discuss Good Alcohols and Bad Alcohols for Your Hair.
Did you know that there are actually good and bad alcohols for your hair? Similar to how there are "good fats" (like avocados)  and "bad fats"  (like cheeseburgers) in our diet, there are good and bad alcohols for your hair. Don't be fooled by the word 'alcohol' and just run away because some of the alcohol found in hair products can keep your hair looking soft and shiny.
Bad Alcohols
These alcohols have limited benefits for kinky, curly, coily haired women, which is why they're considered to be bad. Alcohols that are "short-chain" alcohols have three or less carbons in the tail.  While they're great at helping hair to dry quickly, they often help the hair dry too quickly.  The super quick chemical drying agents can actually leave your hair frizzy because the cuticle becomes rough as the water and moisture is removed from it. Below are alcohols that have been proven to be bad for your hair:
Ethanol alcohol
Ethyl alcohol
Propanol alcohol
Alcohol denat.
Isopropyl alcohol
Isopropanol alcohol
Benzyl alcohol
Women with  kinky, curly and coily hair are particularly prone to dry hair so the above alcohols can ruin your hair regimen.  Why? Since curly hair tends to already need tons of moisture, the bad alcohols can zap all of the life out of curlies with its quick-evaporating tendencies and drying-out qualities.
Good Alcohols
One question I constantly get asked is "cetearyl alcohol hair?" Contrary to popular belief, there are alcohols that are good for your hair.  These alcohols are fatty, generally come from natural sources, and they come many carbons strong. Be careful not to use too much because, like anything else, too much of a good thing can backfire.  In the case of "good fats" on your hair, too much can mean too oily, and your hair can easily end up with a greasy texture if it's overdone.
Cetyl alcohol
Stearyl alcohol
Lauryl alcohol
You'll often find these types of "good alcohols" in higher quality shampoos and conditioners as well as thickeners, non-ionic surfactants, and emulsion stabilizers.  These fatty alcohols help keep the price down in products as they replace more expensive polymers.
Conclusion
There are good and bad products for nearly everything you can imagine.  While your first inclination may be to think that alcohol in hair products is bad for your hair now you can see that a little research and diligence can go a long way and actually help your healthy hair journey. One alcohol-free product you can definitely try is the PureFix Hair Elixir which is a 6-in-1 hair and scalp treatment. Its all-natural ingredients work together to support longer, stronger hair and to promote hair growth.

The following two tabs change content below.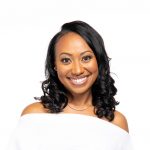 Brandelyn Green is the Founder of VoiceOfHair, a platform to help women of color find the best hair care products, regimens and hairstyles! Since starting VoiceOfHair in 2014 she has grown the social media platform to over 1MM+ on Instagram and Facebook. As a natural who is also a salon goer, she wanted to create a platform where people could find the best products, hairstylists, advice and trends.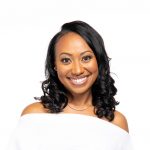 Latest posts by Brandelyn Green (see all)
Facebook Comments