Protective styles are very popular because they give your hair a chance to grow, as a result of low manipulation.  One trend we've seen in the past few months is feed-in braids (cornrows) braided to one side.
One reason why everyone seems to love this style is because it looks so good on children and adults.  In addition, it has a feminine look.  Small braids also means this style will last longer and will not get frizzy as fast.
There are so many ways to rock this look and make it fit for you.  Check out this "double dutch feed-in braid" style below!

Take a look at this style on a few different women and girls and let me  know what you think.
The key to achieving this style is to have small braids and ensure the parts are done correctly. Some stylists will actually sew the braids together in the back, to make sure they fall correctly.
Either way– this is a style that is cute and looks good on just about everyone!
Would you rock this style?
The following two tabs change content below.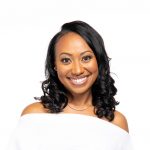 Brandelyn Green is the Founder of VoiceOfHair, a platform to help women of color find the best hair care products, regimens and hairstyles! Since starting VoiceOfHair in 2014 she has grown the social media platform to over 1MM+ on Instagram and Facebook. As a natural who is also a salon goer, she wanted to create a platform where people could find the best products, hairstylists, advice and trends.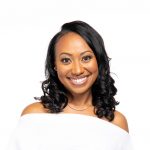 Latest posts by Brandelyn Green (see all)
Facebook Comments