For naturals, preserving your curls is key! And this is why the protective style is so important because it retains length and promotes healthy hair growth. Protective styles have transcended hair types in the Black beauty culture. Natural or chemically processed, protective styling is a great way to show your hair some TLC – but every good thing has the potential to go wrong. There are definitely aspects of protective styling that can make positive hair results null and void if done incorrectly. That is why in this article, I am going to share with you 5 Ways to Make Sure Your Protective Style is Doing a Beautiful Job.
Why Protective Styles are Important
Protective styles come in many forms and fashions. Besides, you can wear them during any season of the year. The common thread among protective styles is that they are designed to give your hair a break. Each style puts the hair away (mainly the ends), requiring low manipulation and a small amount of upkeep. In turn, one can go days, weeks, or even months ( two month maximum with shampoos in between) without styling their hair on a daily basis. As simple as it sounds, there are key practices that truly make protective styles a thriving environment for each hair strand. Here's 5 ways to make sure that your protective style is ready to WERK :
#1) Don't Forget to Moisturize!
Most protective styles leave your hair tucked away for long periods of time. This is important because this hides your hair from the everyday elements. However, this makes it nearly impossible for outside moisturizing agents to successfully immerse themselves in the hair. But there is the trick. You should cover yourself for the time that your hair is on vacation by sending it away with some moisture. Deep treat your hair prior to each protective style installation. This will give your hair the moisture it needs throughout the style's endurance. Leave in conditioners are also recommended to follow each deep treatment, layering your hair in love until you see it again. We recommend that you try the PureFix Hair Elixir and leave-in conditioner which are great at scalp moisturizing (while promoting growth). It has a cooling sensation once you rub it in and it's perfect for protective styles.
#2) You Need A Cut
Although protective styles are low in manipulation once achieved, installation usually require high manipulation (braiding, twisting, etc.) in order to lay a solid foundation. Through installing and taking down these styles, your ends can experience rips, tears, and pulls that may go unnoticed. Also, with hair being tucked away for a long period of time, dead hair that hasn't been shed through routine combing makes taking down protective styles more susceptible to tangling. Cutting your hair in between installations with ensure that your protective style is doing more good than harm. The good news is there are ways to give yourself a trim at home. Reinstalling a new protective style over already damaged ends is likely to stunt hair growth, promote split ends and encourage tangling. Regular haircuts are a great way to start fresh with each styling venture.
#3) Don't Push It
You have to know that your style's expiration date. In other words, you should do protective styling in 1-2 month increments. But, remember, too much of anything is never a good thing. Leaving your protective style past the two month interval heightens chances for tangling and matting in extreme cases. Although you've taken a break from your mane, your follicles are still working full time. While you hair is growing, the strands that have gone through all of the growth stages are continually shedding.With your hair being tied up (literally and figuratively), strands that are normally combed out on a day to day basis remain within your protective style, lying dormant among your living tresses. Make sure your hair gets the relief it needs in addition to routine cleansing.
# 4) Rub A Dub Dub!
Protective styling does not mean that you don't need to shampoo your hair. In fact, you still need to shampoo your hair. Bacterial growth is not only yucky, but standing in the way of your ultimate goal. Clogged follicles are unable to produce new hair strands, thus stunting hair growth. Visit your salon professional to shampoo your weave installation. Be sure to sit under a hooded dryer to prevent mildew and mold from growing near the scalp. For braids/faux locs, witch hazel is a great astringent used to clean your scalp if you're hesitant to have a full scalp immersion. Though a bit more tedious, this is a less invasive and frizz free way to cleanse your hair.
#5) Take A Break!
Although protective styles are awesome for preserving your hair, they should be done in moderation. Back to back protective styles also leads to consistent tension on your follicles. This can cause unwanted stress and weakening within the root which, over time, can lead to irreparable damage. Leaving your hair out in between protective styles, giving your follicles a chance to rejuvenate is key. Two weeks to one month is recommended in between each new style.
YOUR HAIR COMES FIRST. A great amount of women rely on protective styles for their everyday look. However, in putting your hair first, it will flourish underneath each installation. Without taking the necessary precautions, these styles can very well damage one's natural hair strands to the point of no return. Utilize these tips and protective styling will definitely help you reach your healthy hair goals!

This article was initially published on 4/28/2017 and updated on 11/15/2021.
The following two tabs change content below.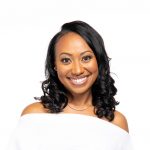 Brandelyn Green is the Founder of VoiceOfHair, a platform to help women of color find the best hair care products, regimens and hairstyles! Since starting VoiceOfHair in 2014 she has grown the social media platform to over 1MM+ on Instagram and Facebook. As a natural who is also a salon goer, she wanted to create a platform where people could find the best products, hairstylists, advice and trends.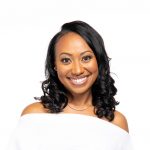 Latest posts by Brandelyn Green (see all)
Facebook Comments