With fall in full swing, you may already be feeling the effects of the fall weather on your hair.  You can save yourself the trouble of doing your hair every day by wearing a protective style!  Here are 5 easy protective styles for the fall that you can try.
1. Halo Braid
First, is the Halo Braid. Braids in general are a popular protective style. This is the perfect style for protecting your ends and keeping the heat off your hair.
2. Top Knot
First, is the Top Knot. A top knot is a tried & true style perfect for any occasion.  You can dress it up or down with your accessories or makeup.
3.  Braided Bun
Third, is the Braided Bun. Braided buns are classy and perfect for work but they are also great styles to wear when traveling.  All you need to maintain this style is a satin scarf, moisturizing leave-in spray and maybe some oil to relieve dry scalp.
4.  Kinky Twists
Fourth, are Kinky Twists. Not only is this style beautiful but it's great for those who want versatility.  You can put it up, wear it down– it's your choice! This hair is lightweight and doesn't put a lot of tension on your hair.  *Note this hair is provided by this stylists, but you can wear this look with other kinky twist hair.
5. Braided or Twisted Ponytail
Finally, is the Braided or Twisted Ponytail. This is another great style for those who like a little versatility.  Therefore, you can wear the ponytail down or put your hair in a half up-half down bun. This is another style that is great for transitioning to natural hair (so you don't have to put any heat on your hair).
If you are someone who frequently wears protective styles, try the PureFix Hair Elixir which is a great scalp moisturizer (while supporting growth). It has a cooling sensation once you rub it in and it's perfect for protective styles.

The following two tabs change content below.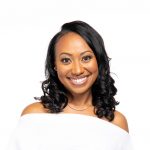 Brandelyn Green is the Founder of VoiceOfHair, a platform to help women of color find the best hair care products, regimens and hairstyles! Since starting VoiceOfHair in 2014 she has grown the social media platform to over 1MM+ on Instagram and Facebook. As a natural who is also a salon goer, she wanted to create a platform where people could find the best products, hairstylists, advice and trends.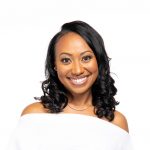 Latest posts by Brandelyn Green (see all)
Facebook Comments