Like any natural obsessed naturalista, I am constantly looking for natural ways of trying things out when it comes to hair. I have heard numerous times in life that rainwater is actually good for your hair. There are people who legitimately catch their own rainwater and wash their hair with it. Some even go as far as grabbing their bottle of shampoo and conditioner and head out to the rain to lather up.
Why rainwater, you ask? Rainwater is said to have better benefits than any other water you would normally use. Rain water is supposedly considered "soft water" which is great for your hair considering it doesn't dry out your hair like hard water (tap water). It also is said to help cleanse your hair better. Rainwater does still have chemicals in it, but it doesn't contain as harsh of chemicals that are found in hard water.
If you ever decide to try this method, collect your water in bowls or buckets and remove it from outside immediately. Otherwise, mosquitoes will make it their home. If dirt is at the bottom of your water, just run the water through a strainer.
Several YouTubers have claimed a that rainwater is the reason their hair journey has been so successful. It is said to have permanently soften their curls and made detangling their hair far more easier. So, are the rumors true? Is rainwater better for your hair?
Have any of you ever tried it? Comment below. We want to know!
The following two tabs change content below.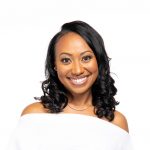 Brandelyn Green is the Founder of VoiceOfHair, a platform to help women of color find the best hair care products, regimens and hairstyles! Since starting VoiceOfHair in 2014 she has grown the social media platform to over 1MM+ on Instagram and Facebook. As a natural who is also a salon goer, she wanted to create a platform where people could find the best products, hairstylists, advice and trends.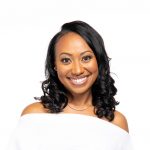 Latest posts by Brandelyn Green (see all)
Facebook Comments