With curly hair in general, moisture is the number one thing that you want to focus on. If you do not start your base for your styles on moisturized hair, then you will have a tangled, dry mess on your hands. With fine hair strands, it is even more important to moisturize because if your hair is dry it will break off easier than our thicker strand counterparts due to it's fragile state.
Being a fine haired curly, I can understand that sometimes you get frustrated with styling your hair. Adjusting styling techniques, finding the right products and figuring out how to layer those products can sometimes be a daunting task. As someone who has been up and down the hemisphere looking for the right product and technique for my fine hair, I understand this and would like to make your quest for products a little simpler.
This is just the beginning of product suggestions, as there are many options out there. I've tried a slew of products and would like to share 3 of my favorites for moisturizing my fine hair.
This leave in is great for my hair because it has extreme moisturizing properties. As soon as I work it through my hair, tangles literally melt away and I am left with soft, supple hair. A little actually goes a long way and at about $6-$8 per bottle (depending on where you go), the price is not one to break the bank. I use this as a base when setting curly styles (such as braid outs/twist outs) or even before blowdrying my hair when I straighten it. It is also light enough to not weigh my hair down before heat styling.
This truly lives up to it's name in term of the term "super quench." It is part of a 3 step moisturizing process called L.O.C. (L-leave in, C-cream, O-oil), though youdo not have to use all 3 at one time. I have used this leave-in as a daily moisturizer when wearing a curly style. Similar to Giovanni Direct Leave In, it is also a lightweight formula that is light enough to use daily without worrying about product build up. At the frugal price of $8.67 for 8.5 oz, you can't go wrong with this product!
3. DIY Mix (for all you curlies that like mixing up your own concoctions)
When I really want something very lightweight to wake up my curls in the morning or to give a quick moisture boost at night, I will use a small spray bottle filled with distilled water and 6 drops of
lavender essential oil
. I spray that throughout my hair and follow up with very little sweet almond oil or jojoba oil. This is a winning combination for me. Lavender essential oil is known to be a conditioning agent for our hair and helps to improve softness. Sweet almond oil and jojoba oil are great for moisturizing, strengthening and stimulating hair growth, while not weighing down my curls.
Keep in mind, that too much of anything can have adverse effects. Though these are great moisturizers, you do not want to over use, especially with fine hair; as it gets weighed down very easily. If you were to try these products out, use a small amount at first and add more as needed. A lot of times we dismiss a product as a "good" product because we over use it and it left us with subpar results.
If you have tried or plan to try any of these products, leave a comment below and tell me what you think about them!
The following two tabs change content below.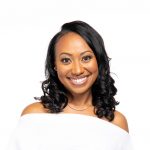 Brandelyn Green is the Founder of VoiceOfHair, a platform to help women of color find the best hair care products, regimens and hairstyles! Since starting VoiceOfHair in 2014 she has grown the social media platform to over 1MM+ on Instagram and Facebook. As a natural who is also a salon goer, she wanted to create a platform where people could find the best products, hairstylists, advice and trends.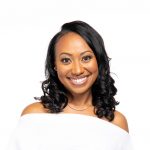 Latest posts by Brandelyn Green (see all)
Facebook Comments