Actress Viola Davis has made history yet again!  Throughout the course of her career Viola has made various strides on the stage, cinematic screen, television, and most recently at the 2017 Screen Actors Guild Awards (SAG Awards).  At the 23rd annual SAG Awards wearing a mahogany cropped bob and white gown, Viola received an award for Outstanding Performance by a Female Actor in a Supporting Role for her role in Fences.  This marked Viola's 5th SAG Award and made her the first Black woman to receive that amount of awards from the guild.
The style, grace, and conviction with which Viola Davis performs in her acting was also present in the delivery of her acceptance speech where she thanked many people, specifically August Wilson of whom she said
"What August did is he honored the average man, who happened to be a man of color…We deserve to be in the cannon, of any, and the center of any narrative that's written out there and that's what August did…".
Not only does Viola pay homage to August Wilson in her speech, she also reaffirms the importance and validity of sharing our stories as people of color. While Viola's beauty, poise, and history making talent are worthy of praise, we should also take time to reflect on her words by sharing our stories and encouraging others to do the same because no matter how minuscule or grand one may think his or her life is, that story could change the world.
The following two tabs change content below.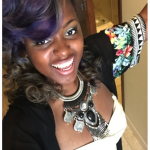 Shané is a senior cosmetologist and the proprietor of Back to the Shop- an online magazine that explores black beauty culture beyond aesthetics/looks. Shané holds Bachelor and Master degrees in English, and she is currently pursuing a PhD in African American Studies/ Africology. As a native of the D(M)V, Shané has a front seat to the trends in the nation's capital and abroad. With her mastery of English, tenure in the beauty industry, and her appreciation of culture, Shané offers a unique perspective on beauty matters.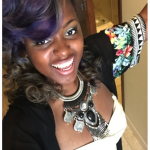 Comments
comments