We post a lot of hair inspiration and hair tutorials on VoiceOfHair.com but from time to time we like to share advice that will help our community.  We came across this article from MsXFactor and loved all the advice she shared about "4 Pieces of Career Advice Every Millennial Woman Should Know (from a Gen Xer)".
Millennials, who are likely the most studied and talked about generation to date, often get a bad rap for their so-called exaggerated sense of entitlement. While there is no doubt that they tend to ascribe to a different world view then the generations that preceded them, I'm not sure that the volume of negative  critique thrown their way is warranted.
I am less concerned with decoding millennial stereotypes as I am with equipping my younger sisters for advancement and security in the areas of career and finance. Check out these
4 Pieces of Career Advice Every Millennial Women of Color Should Know:
Click below to read the 4 pieces of advice from MsXFactor!


The following two tabs change content below.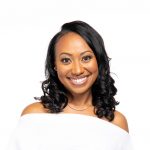 Brandelyn Green is the Founder of VoiceOfHair, a platform to help women of color find the best hairstyles and hairstylists! After living in 8 cities and in Sweden within a 10 year span Brandelyn became frustrated after trying to find trusted hairstylists who could help her maintain her natural hair. Since starting VoiceOfHair in 2014 she has grown the social media platform to over 1MM+ on Instagram and Facebook. As a natural who is also a salon goer, she wanted to create a platform where people could find the best products, hairstylists, advice and trends. VoiceOfHair provides hairspiration (hair + inspiration) as well as styling tips for women with relaxed and natural hair!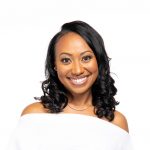 Latest posts by Brandelyn Green (see all)
Facebook Comments