Summer is here! This year it is all about fun, fashion and trying something new.  Your hair is an accessory that you can wear everyday. One way to do that is by rocking a simple protective style to refresh your look. Finding a new style has never been an easy task, so we have done some of the work for you.  Here are 5 summer protective styles for black women. There is something for everyone. Which one is your favorite?
Passion Twist:
View this post on Instagram
When we are talking about the latest and the greatest of hair trends, Passion Twist is one of them! These twists are a gorgeous and are great summer protective styles.  This protective hairstyle is cheaper and easier to create than some of the other popular styles and is surprisingly lightweight. It allows for a variety of styles like updos, long styles, short hair ideas and more; all while protecting your ends from the summer heat.
---
Feed-in Braids:
Feed in braids are becoming an increasingly popular cornrow style because of their length and natural appearance. If you want an easy summer protective style then this could be the look for you. We love this trendy and unique hairdo, it provides you much versatility, with large and small cornrows. This style is good for when you want to give your hair a short break from any manipulation. It's especially a great way to protect your hair while on vacation. You can wear it in shorter braids and even a ponytail  for this hairstyle.
---
Goddess Locs:
View this post on Instagram
Similar to box braids or Senegalese Twists, Goddess Locs are faux locs that were created to give bohemian flare to what we know as the standard Faux Loc. This lightweight and sassy protective style is just what you need to spice things up this summer.
---
Crotchet Braids:
View this post on Instagram
Crochet braids have been taking over the beauty world in recent years. This scalp-friendly style has an endless variety of ready-to-wear hairstyles, textures, and shades; crochet braids can suit almost any woman. One of the best things about this style is that you can easily access your scalp when it gets itchy!  This is a favorite summer protective style and chic look, perfect for when want to give your hair some time to breathe. Like a weave, the hair is initially braided into cornrows, however, not quite as tightly, which puts less tension on your scalp.
---
Knotless Box Braids:
View this post on Instagram
Knotless box braids are another variation of box braids. The difference is that, unlike box braids, these don't include the small knot that sits at the root of the scalp because of when the addition of synthetic braiding hair is added.  For this style braiding hair is added to a person's natural hair in small pieces (after the braid has been started) resulting in a plait that lies flat and isn't as heavy on the scalp. It's essentially a painless alternative for anyone looking to rock a head full of box braids without putting tension on their scalp and edges.  And we know protecting our edges is a must!
---
Maintaining Your Protective Style
As with any style it is important to have healthy habits and the right products to maintain your protective style, so that it doesn't do more harm than help.  I have included 3 Easy Tips to Maintaining Your Summer Protective Style, in a healthy way:
Covering your style at night: Wrapping your hair in a satin or silk scarf or bonnet will help prevent unnecessary loss of moisture. Make sure you avoid cotton, though, which will suck the moisture out of your hair. Sleeping on a satin pillowcase is another great alternative.
Stay Moisturized: Protective styles help cut down on your morning routine because you don't have to fiddle with your hair as much. However, it is important to regularly moisturize your hair and scalp if you want your protective style to do its job. Applying our PureFix Hair Elixir , a few times a week will help keep your scalp healthy and your hair soft. Taking your hair down will be that much easier if your hair is well-moisturized!
Protect Your Edges: When braiding your own hair or having braids installed by a pro, make sure your hair is not being pulled too tight. Don't be afraid to speak up if your stylist is using too much tension, especially around your fragile edges Make sure you don't tug on the hair too much when styling your braids and twists. What good is a protective style if it's pulling out your edges?

The following two tabs change content below.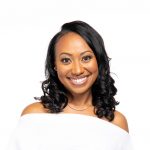 Brandelyn Green is the Founder of VoiceOfHair, a platform to help women of color find the best hairstyles and hairstylists! After living in 8 cities and in Sweden within a 10 year span Brandelyn became frustrated after trying to find trusted hairstylists who could help her maintain her natural hair. Since starting VoiceOfHair in 2014 she has grown the social media platform to over 1MM+ on Instagram and Facebook. As a natural who is also a salon goer, she wanted to create a platform where people could find the best products, hairstylists, advice and trends. VoiceOfHair provides hairspiration (hair + inspiration) as well as styling tips for women with relaxed and natural hair!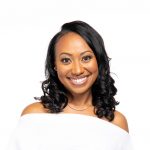 Latest posts by Brandelyn Green (see all)
Facebook Comments