I know there are a lot of ladies out there that just aren't into foundation and for a number of reasons. I must admit I don't wear makeup daily but have worked to find the right combination of products that work for me given the occasion, weather, and most importantly my mood ('cause Lord knows I am not always in the mood for a full face of foundation). As with so many things on the market, there are a plethora of variations in foundation formulas, finishes, etc. and sometimes it can be overwhelming. But fear not, because I am here to save you, let's gets started!
When searching for the right foundation you want to keep the following in mind:
Your skin type: dry, oily, normal, combination, acne-prone
The type of finish you prefer: natural, satin, matte
The amount of coverage you desire: sheer, medium, full
Types of foundation
Tinted moisturizer – This is included in my list of foundation types because it contains a small amount of pigment in addition to moisturizer and SPF. It provides a sheer amount of coverage and is great for those that do not like foundation but would like a little something to even out their skin tone.
Powder – Generally, powder foundation provide a medium coverage. It can be applied with a wet sponge to provide full coverage. There are variations within this category, remember – no matter what type of powder you choose, it's a one-step application.
Pressed – Typically used to set liquid foundations or to absorb oil, it can be used alone but will provide minimal coverage.
Mineral – Good for acne prone skin and its ability to provide a natural finish along with the right amount of coverage. Not to mention it's made with natural minerals and usually has a light reflective quality to it to mimic, natural skin.
Liquid – There are countless formulations for liquid foundation it seems – oil free, water-based, long wear;  the list goes on and on.  The cover ranges from sheer to full. Typically, liquid foundations should be set with a powder. However, there are some formulas that dry to a matte finish that require little to no powder.
Cream/Cream-to-powder – Cream foundations generally provide a medium to full coverage and should be set with a powder. Cream-to-powder foundations go on as a cream and will set with a powder finish.  Depending on your preference and skin type, an additional powder can be added to provide more coverage to a cream-to –powder foundation and/or a more matte finish but is not necessary.
Finish
Natural – closely resembles bare skin, allows some of the natural oils to come through; not shiny
Matte – provides an oil-free look, free of luminescence or radiance (you are not going to get that J-Lo glow with this one ladies)
Satin –  a happy medium between natural and matte that provides the right amount of radiance to the skin
I hope this helps in your search for a foundation that best suits you. Keep this in mind when visiting your nearest makeup counter or even drugstore.  A good way to see if something works is to get samples before committing to a full size.  Remember have fun, try new things – it's only makeup!
The following two tabs change content below.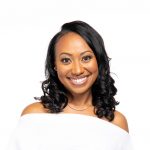 Brandelyn Green is the Founder of VoiceOfHair, a platform to help women of color find the best hair care products, regimens and hairstyles! Since starting VoiceOfHair in 2014 she has grown the social media platform to over 1MM+ on Instagram and Facebook. As a natural who is also a salon goer, she wanted to create a platform where people could find the best products, hairstylists, advice and trends.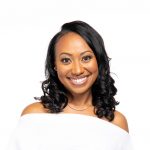 Latest posts by Brandelyn Green (see all)
Facebook Comments