We partnered with MsXFactor, a platform dedicated to uplifting and informing Gen X, Multi-cultural women, to share some helpful beauty tips to bring back your brows!  Check out these tips by Corynne Corbett.
---
Every three weeks, like clockwork, I walked from my office in midtown Manhattan to the Sephora on 5th Avenue and climbed the stairs for my waxing appointment with Sonia at the Anastasia outpost on the balcony. But a curious thing happened during one appointment a few years ago. "I don't think I am going to charge you today," she said. "There isn't much I can do with your brows."  Truthfully, I never had the thickest brows, but they had historically grown unruly enough to lose their well-manicured shape and required regular maintenance. Then all of a sudden, they didn't. In fact, they continued to get more sparse. And it seems that I am not alone. According to Amy McMichael, M.D., Chair and Professor of Dermatology at Wake Forest Baptist Medical Center, in Winston-Salem, North Carolina,
Body hair, eyelashes and eyebrows thin as we get older, so it's something that comes with birthdays.
But genetics also plays a part. "If your mother or grandmother had that problem [thin brows], you may too," McMichael says.  Ramy Gafni, owner of Ramy Brow and Makeup Studio in New York City agrees, "Even if you've never touched them, your brows may change with age becoming sparse, unruly or longer." Another culprit can be an unknown illness. You might be aware that cancer or alopecia can impact your eyebrows, but did you know that sudden loss of the tail of your brow could indicate thyroid issues? (If that happens, see your doctor.)
While I know that my case was genetic, the reason that I became interested in this subject is that eyebrows are important, they provide both a focal point and frame for the face. So I wanted to explore the best ways to bring back the brows.  I talked to a few experts and here are their tips for everything from growth to long-lasting solutions. Even if your brows are still thick, their advice can assist you in keeping them looking their best for a long time to come:
To read the 6 ways to bring back your brows CLICK HERE
The following two tabs change content below.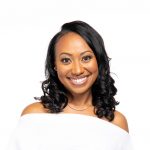 Brandelyn Green is the Founder of VoiceOfHair, a platform to help women of color find the best hair care products, regimens and hairstyles! Since starting VoiceOfHair in 2014 she has grown the social media platform to over 1MM+ on Instagram and Facebook. As a natural who is also a salon goer, she wanted to create a platform where people could find the best products, hairstylists, advice and trends.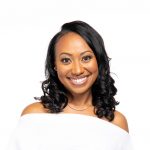 Latest posts by Brandelyn Green (see all)
Facebook Comments