Microblading seems to be the next big thing in the beauty/cosmetic industry.  Despite it being a "pricey" service, it is in high demand.  Before we can determine if microblading is for you, we must talk about what it is. 
"Expensive does not mean great and cheap does not mean run and get it!"
What Is Microblading?
Microblading has actually been around for over 10 years, America just seems to get everything late, especially in the beauty industry.  Microblading, also known as 'hairstroking' is semi-permanent tattooing of the eyebrows used to fill-in or create an ideal shape.  Unlike regular tattooing with a machine, it is done with a small hand tool that contains a series of needles that is dipped into a dark pigment that gives the appearance of fine hairs with each stroke.  The color fades significantly over time and yes, you can choose your color.
Is Microblading For Me?
Microblading can honestly be for anyone, because after all it is an elective cosmetic procedure used to enhance your look.  However, if you're really going back and forth as to if you NEED it or not.  Here's how to tell:
-You draw/sculpt your brows on a daily basis with eye pencils, makeup, etc.
-Your eyebrows have never been considered thick, in fact they're very thin, sparse, or non-existent
-You're not happy with the shape
-You have seen the results on someone else and it looks amazing
Is it for me, does it hurt and how much does it cost?
Your own personal tolerance for pain will determine the pain of microblading.  Keep in mind that these are needles being put into the skin for the dye to settle, so if I said it was pain-free, I would be lying.  There is a numbing cream that your eyebrow stylist should offer to you prior to getting started to ensure a more pleasant experience.  Despite the pain, if you feel any at all, it doesn't last long.  These are very short and quick strokes.  As far as pricing, it can range anywhere from $99-$800.  This part is very important, expensive does not mean great and cheap does not mean run and get it.  Do your research on the microblading experts in your area, check out their work, read the testimonials, etc.  This is something you will have on your face for close to two years, so you want to ensure you are choosing the right person for this technique.
Microblading has it's pro's and con's, it's amazing results and even some horror stories.  The most important part after deciding that it is something you would like to do for yourself, is choosing WHO will do the procedure.  Microblading is definitely worth it if it's done right.
Click on the link below to check out VoiceofHair's Ambassador, @itsjoitomyworld and her personal microblading experience.
The following two tabs change content below.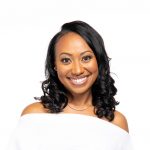 Brandelyn Green is the Founder of VoiceOfHair, a platform to help women of color find the best hair care products, regimens and hairstyles! Since starting VoiceOfHair in 2014 she has grown the social media platform to over 1MM+ on Instagram and Facebook. As a natural who is also a salon goer, she wanted to create a platform where people could find the best products, hairstylists, advice and trends.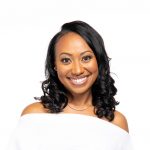 Latest posts by Brandelyn Green (see all)
Facebook Comments