Co-washing can be wonderful for some hair types. It's essentially the process of washing your hair using a conditioner instead of shampoo.  This technique is good for some women with textured hair because it helps to keep moisture locked in. I am classified as a "type 4" hair texture under the Naturally Curly hair typing system, so I can speak from experience on this one.
In many cases, the kinkier the texture the more challenging moisture retention can be. Hair dehydration is something that can affect any one of my clients with curly, kinky and coily hair. If your hair is fatigued, it will lead to breakage.  Therefore, co-washing may be exactly what you need to keep your curls popping all year long.
The most common co-wash routine for textured hair happens on a weekly basis.  In order to prevent breakage  I recommend that my clients use sulphate free, silicone free and paraben free hair care lines.  Shampoo is meant to cleanse the hair, but you do not want to in turn strip away all the precious natural oils that have allowed your hair to retain moisture that week.
So here's where co-washing comes in handy.  If you use either a designated co-washing product or a plant based conditioner to massage your scalp and rehydrate your ends, more healthy oils will remain.  You can do this on a bi weekly basis. I do recommend doing a proper cleanse on a monthly basis to ensure your scalp does not get clogged up.  Earthtones Naturals is a wonderful plant based line that we use in my salon. Their hydrating conditioner can be left in the hair and layered with the Moisture Milk for an extra punch of hydration as well.
Warning: co-washing is NOT for everyone.  If you have a scalp condition such as seborrheic dermatitis, co-washing could be ok every once in a while but if you do it consistently it can lead to build-up on your scalp that could worsen your condition.  Additionally, if you have very oily scalp then co-washing may weigh your hair down by adding extra oil to the hair.
Unfortunately, trial and error is the reality with trying something new.  See if you like it! Is your hair staying hydrated for longer periods of time? If so, you've found your new product solution.   Be sure to try your new routine for at least a month to really get a feel of the results.
Don't forget to spritz your hair with some water throughout the week to keep that hair quenched ya'll!
The following two tabs change content below.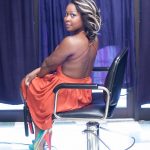 Paula Whitelocke
Starting off her career as a braid stylist, Paula began at the young age of 13 years old by doing hair for friends and family. She has since then indulged in many different avenues within the Beauty Industry. From Lead Hairstylist at the Safara Fashion Show to Educating the Apprentice Hairstylists at Algonquin College. She now sits as Co-Chair on the Advisory Committee to influence the quality of education for the future generations of stylists. Continued education is second nature as Paula attends a minimum of one hair show a year frequenting shows such as the Bronner Bros. Hair Convention in Atlanta, the International Beauty Show in New York, the Extensions Expo in New Jersey and the ABA in Toronto. As an Joico/Iso colour educator, advanced training sessions are attended throughout the year. Community plays a large part in her personal and business heart and mind. The Jamaica Ottawa Community Associate recognized these efforts with a Business Excellence Award in 2015. She was most recently recognized by the Province of Ontario as a Leading Women Community Builder by the Honorable Tracey MacCharles and Yasir Naqvi. Paula continues to sponsor such events as The Afro-Caribbean Cotillion, Hair Donation Ottawa and Jamaica Day. 7 years in business has taught this young entrepreneur a ton of lessons that she plans to continue passing on to the next generation ! Each one Teach one!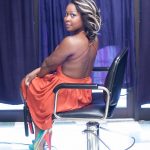 Latest posts by Paula Whitelocke (see all)
Comments
comments