Are there hairstyles that you can rock with pride and still promote hair growth? Yes!
Whilst there is a lot of talk about hairstyles that can do serious damage to hair, there are also styles that help to promote growth and keep your hair healthy. Many of these are labeled as being 'low manipulation', styles that don't require a high amount of pulling or combing of the hair to be achieved. Here's an important tip: If you are someone who frequently wears protective styles, we recommend that you try the PureFix Hair Elixir which is a great scalp moisturizer (while promoting growth). It has a cooling sensation once you rub it in and it's perfect for protective styles.
Check out the list below for your next style inspiration!
1. The All-Time-Classic Puff
Once the hair is not being pulled too tightly, this can be a great low manipulation style! The ends of the hair are not left to rub on clothes or other damaging fabrics, and it's a great way to showcase the volume and fullness of your hair. Check out this high puff tutorial by The Curly Closet:
2. Braids
Braids are a great way to protect your hair both in warm and cold weather – just be sure to not have them done too tightly, particularly around the edges. And they have so much variety!
The hair is usually cornrowed into a pattern first before the crochet braids are added – this ensures that the hair is protected but also means that it can be washed and cared for without removing the braids at all! It's also a great way of experimenting with a new style without sacrificing the health of your own strands. This is an amazing purple crochet braid tutorial from The Brilliant Beauty.
This style of braiding has taken the world by storm over the past few years, with new styles emerging on a daily basis. It is certainly a source of major creativity and a way to keep your hair tucked away in style: great for if you have 'hand-in-head' syndrome! This is a beautiful example by Jamaican HairGoddess.
3. The Afro
In my opinion, the afro is the ultimate low manipulation style. What could be more freeing than letting your hair do its own thing? It is possible to enhance your afro using clip-in extensions or by using an afro comb or pick – as long as these are kept to a minimum and do not damage the hair – rock that fro, girl! Naturally Temi shows us how it's done here:
4. Twists, Braids, Cornrows and Bantu Knots
You cannot underestimate the power of simple twists, braids, cornrows or bantu knots. They can be worn as they are, showcasing the beauty of natural hair, but can also transform into great style-outs!
As one example, check to this convertible protective style tutorial by Ambrosia Marlbrough:
This bantu knot out tutorial by Michelle B shows us how easy it is to achieve a great style on stretched hair:
Mini Marley exemplifies how braid outs can give a style with bounce and fullness that never gets old!
5. Roll, Tuck and Pin
Literally, all you need for this style is some hairpins and your hands. With your ends tucked away, this is great for those times when you just need to get styled and out of the door!
A simple version of this style is shown here by Discovering Natural:
The possibilities are endless with this style! Naturally Michy adds a creative flair to this style with this tutorial!
Which of these styles are your favorites? Or do you have any other low manipulation styles to add to the list?
Comment below and let us know!
Until next time,
Mary

The following two tabs change content below.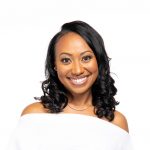 Brandelyn Green is the Founder of VoiceOfHair, a platform to help women of color find the best hair care products, regimens and hairstyles! Since starting VoiceOfHair in 2014 she has grown the social media platform to over 1MM+ on Instagram and Facebook. As a natural who is also a salon goer, she wanted to create a platform where people could find the best products, hairstylists, advice and trends.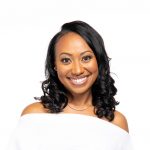 Latest posts by Brandelyn Green (see all)
Facebook Comments