This post contains affiliate links.  If you click a link and make a purchase, I may receive a commission.  This is one of the ways I am able to support this blog and continue to provide you with fresh, new content.
Are you ready for a new look? Well we partnered with  Mayvenn Hair  to provide the Voice of Hair community with some hair color inspiration for this spring!
There's something about Spring that has most of us feeling like we've metaphorically reborn. Maybe it's the collective renewed sense of energy or the realization that summer is just around the corner, but with the Sun finally out it feels like the possibilities are endless.
Speaking of endless possibilities, make sure you keep that same energy when it comes to your hair! Spring is all about starting anew and adding color is the perfect way to go bold for the season. We love these candy-colored, pastel masterpieces by our #MayvennMade community. Think you can't rock these cotton candy colored hues? Think again! Here's ten examples of why this color trend is for everyone.
Candy girl, you rock our world!
Sprinkle fairy dust everywhere you go.
Issa piece of cotton candy. Issa slay.
All blue everything.
A vision in ombre pink.
Brooklyn based artist Alex Mali is making money moves in money green tresses.
Subtle lavender locks for the win.
We love this dark colorful look by Mimi.
Oil slick hair is trending and we're here for it.
Did anyone need to borrow a highlighter?
The following two tabs change content below.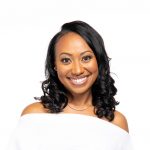 Brandelyn Green is the Founder of VoiceOfHair, a platform to help women of color find the best hair care products, regimens and hairstyles! Since starting VoiceOfHair in 2014 she has grown the social media platform to over 1MM+ on Instagram and Facebook. As a natural who is also a salon goer, she wanted to create a platform where people could find the best products, hairstylists, advice and trends.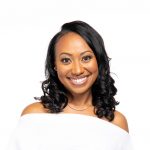 Latest posts by Brandelyn Green (see all)
Facebook Comments