Raising little children is a blessing, especially little girls. If you have children you know that getting them dressed and out the door can be such a challenge in the morning.  However, one of the biggest challenges can be figuring out what to do with your daughters hair.  I know all about this because I have two little girls and know the struggle of trying to figure out what to do what their hair. But I have found out that some nice braid styles can do wonders.  In today's post, I am going to share with you 5 Simple & Easy Braid Style Tutorials for Little Girls. Whether you are looking for box braid styles, knotless braid styles, dread braid styles or something else, I got you covered. Your little one might be bored with that same ponytail and braided hairstyle so in this article you will find several cute and adorable hairstyles for you princess. To make all of these hair styles come to life, we recommend the Nourish and Grow Hair Care Collection because it has all of the products that you need to do these hair styles. 
#1 Feed In Braids
#2 Easy and Simple Braid Styles 
#3 Pinterest-Inspired Braids
#4 Halo Braid
#5 Crochet Braids
No matter what braid style you end up choosing, it will be important to oil your little girl's scalp. So you want to make sure that you have the best oil possible. I recommend using the VoiceOfHair PureFix Elixir because it is an all natural, vegan oil that has ingredients that are are linked to promoting growth and moisturizes your hair. Be sure to also wrap your hair with a good satin scarf to maintain your hair.
This article was first published on April 26, 2018 and updated on February 3, 2021.

The following two tabs change content below.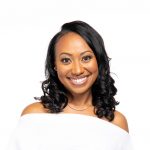 Brandelyn Green is the Founder of VoiceOfHair, a platform to help women of color find the best hair care products, regimens and hairstyles! Since starting VoiceOfHair in 2014 she has grown the social media platform to over 1MM+ on Instagram and Facebook. As a natural who is also a salon goer, she wanted to create a platform where people could find the best products, hairstylists, advice and trends.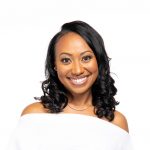 Latest posts by Brandelyn Green (see all)
Facebook Comments