If you have children you know that getting them dressed and out the door can be such a challenge in the morning.  One of the biggest challenges is figuring out what to do with your daughters hair.  Well I know the struggle so I wanted to share 5 Simple & Easy Braid Style Tutorials for little girls. Your little one might be bored with that same ponytail and braided hairstyle so in this article you will find several cute and adorable hairstyles for you princess.
Feed In Braids
Easy and Simple Braids
Pinterest-Inspired Braids
Halo Braid
Crochet Braids
The following two tabs change content below.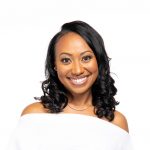 Brandelyn Green is the Founder of VoiceOfHair, a platform to help women of color find the best hairstyles and hairstylists! After living in 8 cities and in Sweden within a 10 year span Brandelyn became frustrated after trying to find trusted hairstylists who could help her maintain her natural hair. Since starting VoiceOfHair in 2014 she has grown the social media platform to over 1MM+ on Instagram and Facebook. As a natural who is also a salon goer, she wanted to create a platform where people could find the best products, hairstylists, advice and trends. VoiceOfHair provides hairspiration (hair + inspiration) as well as styling tips for women with relaxed and natural hair!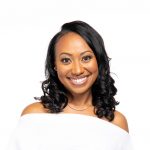 Latest posts by Brandelyn Green (see all)
Facebook Comments