Bob cuts are growing increasingly popular in the hair industry.  A few years ago many when women wanted to get hair extensions they opted for long hair- and for a while it was all about the inches (24" and longer).  However, now it's all about sexy bobs.  We've been hair crushing on bobs of all lengths: short and sleek to long bobs (known as lobs).
One of our favorite bob slayers is Atlanta hairstylist, Dominique, known as  @HairArtByDominique on Instagram.  After finishing a 10- City tour, The London Look, we had a chance to catch up with her to learn about her experience as a hairstylist and her amazing journey of building a brand, as well as how to achieve a banging bob.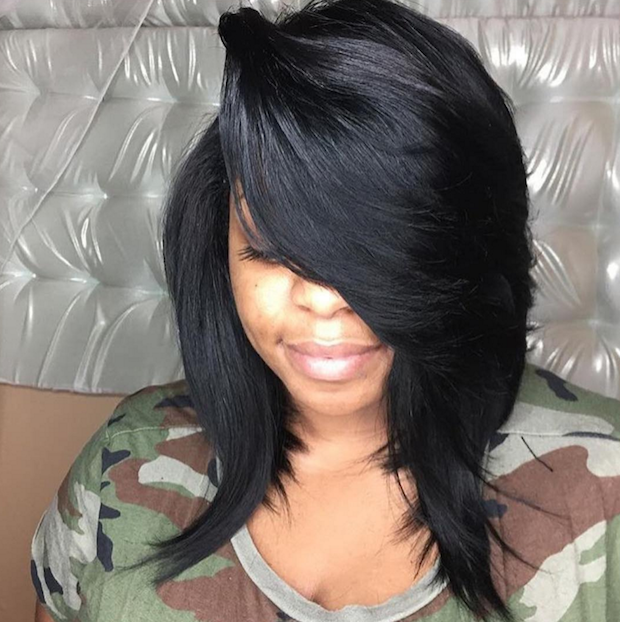 Dominique's Journey
Tell us about yourself? You moved from Milwaukee, WI to Atlanta, GA recently.  How was that transition? 
I'm originally from Chicago and moved to Milwaukee when I was 9. I was doing tours in Milwaukee (traveling to other cities to do hair) and I wanted to elevate my brand and didn't get stuck.  I moved to Atlanta in January 2015 and everything just fell into place. I thought I was going to come here and struggle.  However, I feel like when I moved to Atlanta things just took off.
So you just finished a 10 city tour! How did you pull that off? Did you already have contacts there? 
 I was in the salon working and my assistant  told me that this guy from London just got off a flight and he has a salon in London and he needs help. "I just want to bring you to London," he said.  So I decided to start my tour there in his salon and then visit other cities that my followers asked me to come to. He told me that they had been trying to win an award on weaving techniques for the past 5 years, but hadn't succeeded so I showed them some of my techniques.  I'm so happy because a few days ago he called me and  told me that they finally won the award!
Quick weaves:  What are they? Are they safe? 
  Quick weaves are really popular now, can you walk us through the process?  Can they damage your hair?   A quick weave is a temporary hair extension install  that will only last a few weeks to a month. You can cut your hair the way you want it.      
 Dominique quick weave technique:
She braids the hair up and uses Sanex strips and  then puts those on top of the braids.  
Then, she takes a cap and sews it down on top of the braids and then glues the cap on the strips.  
Finally, the hair is glued onto the cap, minimizing the amount of glue on your natural hair.  
Cut and styles hair, as usual.

Achieving the Perfect Bob Cut
A lot of people want a short cut or a bob but they're not ready to cut their hair.  What do you recommend?
You don't have to cut your hair now days. Getting a sew in  in or quick weave is a great option if people don't want to cut their hair. Either of these styles allows you to put all of your hair up and then cut the weave.
How do you keep up a messy bob? Or a sleek and short cut?
I recommend whoever is styling your hair to give a good cut.  If it's a good cut before the styling, then you hairstyle will last longer and even if the curls fall, your hair will look styled.  If I'm cutting the hair up nicely— it will fall properly. I don't recommend using bonnets to maintain curls.   Pin curl your hair and put on a silk scarf at night.  Bonnets carry too much oil so I advise my clients to stay away from them. Remember: Healthy hair moves…if you don't have movement it's not a good cut. This is why my clients are so loyal to me.
Be sure to check out Dominique on Instagram and stay tuned for more creative hairstyles and pop-up tours in 2016!
The following two tabs change content below.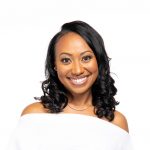 Brandelyn Green is the Founder of VoiceOfHair, a platform to help women of color find the best hair care products, regimens and hairstyles! Since starting VoiceOfHair in 2014 she has grown the social media platform to over 1MM+ on Instagram and Facebook. As a natural who is also a salon goer, she wanted to create a platform where people could find the best products, hairstylists, advice and trends.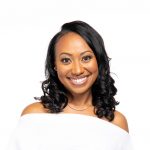 Latest posts by Brandelyn Green (see all)
Facebook Comments