In this article we're going to talk about the L.O.C Method: What Is It? Why Your Natural Hair Needs It!
If you have natural hair, you know that moisture is your best friend. The problem is that it's a big challenge to keep your hair moisturized, especially if your hair is kinky, coily or tightly curled. Look no further! The L.O.C method is a method every natural should try! This practice provides your hair with maximum moisture and promotes healthy hair growth! Read on to learn how this method can help with maintaining your natural hair and keeping it moisturized.
What Does L.O.C Stand For?
L.
The L stands for liquid/leave in. This is a step we are all familiar with. As naturals it is very important to always apply a leave in after you was your hair. For this step, make sure your leave in is water based. One great product is Cantu Shea Butter Leave in Cream. This is a product that many naturals swear by, even though it's not ALL natural. If your hair is fine, you may want to use a leave-in such as the Super Duper Hydrating Cream from Karen's Body Beautiful.
O.
The O stands for oil. The oil will help seal in the moisture that was previously applied to your hair. With this step please keep your hair texture in mind. If your hair is thick, you may be able to get away with a heavier oil, such as Jamaican Black Castor Oil. With fine hair, it is best to use a lighter oil, such as jojoba oil.
C.
The C stands for cream. This is the last and final step to the L.O.C method. Any cream, butter or moisturizing styler can be used to help seal in all the moisture applied to your hair. One popular cream is the Shea Moisture Curl Enhancing Smoothie. It can be used to help set your hair for a twist out or braid out (although it doesn't hold the curls, but rather moisturizes and defines them).
This method has improved my hair regimen dramatically! Now I will admit that it took me a long time to finally fall in love with this method. I tried so many different hair products but after a few tries I found my staple products for this method. When done correctly this method will benefit your hair and the many hairstyles you choose to do following this method!
So tell me, have you used the L.O.C method? What products do use?
The following two tabs change content below.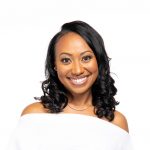 Brandelyn Green is the Founder of VoiceOfHair, a platform to help women of color find the best hair care products, regimens and hairstyles! Since starting VoiceOfHair in 2014 she has grown the social media platform to over 1MM+ on Instagram and Facebook. As a natural who is also a salon goer, she wanted to create a platform where people could find the best products, hairstylists, advice and trends.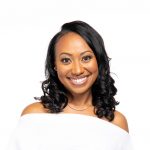 Latest posts by Brandelyn Green (see all)
Facebook Comments