Tired of your natural hair? Want a protective style but still want to appear to have natural hair? We've picked out 5 Inexpensive weaves/wigs that can appear to be natural.  You may want to give them a try!
1) FreeTress Equal Cuban Twist Weave
This is no crochet style. FreeTress Equal now has their popular Cuban Twist braiding hair installed on track wefts now (synthetic kanekalon hair of course). You can get a sew-in and still have the crochet, natural look you are trying to achieve. This hair comes and several colors. Some YouTubers even made wigs from this hair by doing the old hot glue gun and wig cap trick. You can purchase here or at your beauty store.
2) FreeTress Equal Afro Wig
This synthetic wig by FreeTress Equal has become quite popular for those who want the quick natural look. You can do twist outs, braid outs, get creative with this wig. If you like big hair, this is definitely a wig for you. Go check it out online or check your local beauty supply store.
3) Outre Indian Baby Soft Wave Weave
The price of this hair depends on the length you get: 10 inch, 12 inch, or 14 inch, with the 14 inch being the highest. You can find deals on this hair if you really dig for it. This hair comes really curly, but the more you comb and manipulate it, the kinky it gets. If you don't like the afro kinky look, you can easily apply water to get your curls back.
4) Milky Way Que Water Weave
This hair is a mixture of synthetic and human hair. It comes curly, but to make it appear more natural, separating the curls would do it justice. Depending on how thick you like your hairdo, a minimum of two packs would be enough. This hair can also be found in your local beauty supply store or here.
5) African Braid Durban Twist
Don't you just love this new African Durban Twist braid hair? In the above picture is a crochet style. Beautiful. Just beautiful. This hair is similar to the marley hair except its wave pattern copies a twist out or bantu knot. Yesss! Not only does it give you lengths to choose from but its invisible root as well, meaning it can be ombre looking. If your natural hair is dark brown, the center of the braiding hair is dark brown, making the style appear more realistic.
The following two tabs change content below.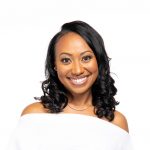 Brandelyn Green is the Founder of VoiceOfHair, a platform to help women of color find the best hair care products, regimens and hairstyles! Since starting VoiceOfHair in 2014 she has grown the social media platform to over 1MM+ on Instagram and Facebook. As a natural who is also a salon goer, she wanted to create a platform where people could find the best products, hairstylists, advice and trends.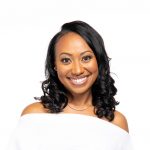 Latest posts by Brandelyn Green (see all)
Facebook Comments