2016 is right around the corner and that gets a lot of us thinking about changes we want to make in the new year. One of the changes you may want to make is with your hair! A huge trend we saw in 2015 was bold hair colors, and it doesn't seem like this trend is going anywhere any time soon.   Are you the bold and daring type? Do you enjoy standing out from the crowd? Then read below as Katrina Law, Owner of Francine's Beauty Bar in Bowie, MD explains  how to achieve the perfect pastel hair color.
Please Note: It is completely your choice, however we recommend that you see a licensed hair professional for your hair coloring services.  Check out why we recommend this in this article.
Ok, now that we have that out of the way, here are the products you'll need:
Here's the Process Katrina used to achieve this amazing pastel pixie:
Step 1: Combine the Wella BLONDOR Dust- Free Powder Lightener with the Wella Koleston 30 Volume Cream Developer – this process is used to lift the hair (bleach) so that the desired semi permanent colors can be deposited (applied). The Wella Lightener provides up to 7 levels of lift, once the desired level of lift has been achieved, rinse out this combination.
Step 2: Next, apply the Wella Color Charm Toner T18 White Lady – this is used to gently remove any brass tones that the bleach may have left behind during processing. The toner achieves a perfect blonde color each time. The end result is a solid base color that makes the blonde hair color even and ready for the semi permanent pastel colors application.
Step 3: Now it's time for the Semi Permanent Color Application.
First, Joico Titanium was used for overall base coloring over the blonde. It gives off a silver/ gray hair color and the titanium color allows you the power to create beautiful, vivid shades with intense pigments. You can use this color with other Joico shades to create unique looks.
Second, the mint color is a custom color created by combining Adore Lime Green & Joico Blue. This mix was stirred into a mixing bowl until desired color was achieved. This was then applied to majority of the front of the hair using foils so that the color did not bleed into undesired areas.
Third, Joico Pink was applied to the hair in sections using foils specifically to the areas where the pink is to stand out, yet create the blend of pastel coloring.
Step 4: Enjoy – remove foils, wash hair & style into desired style!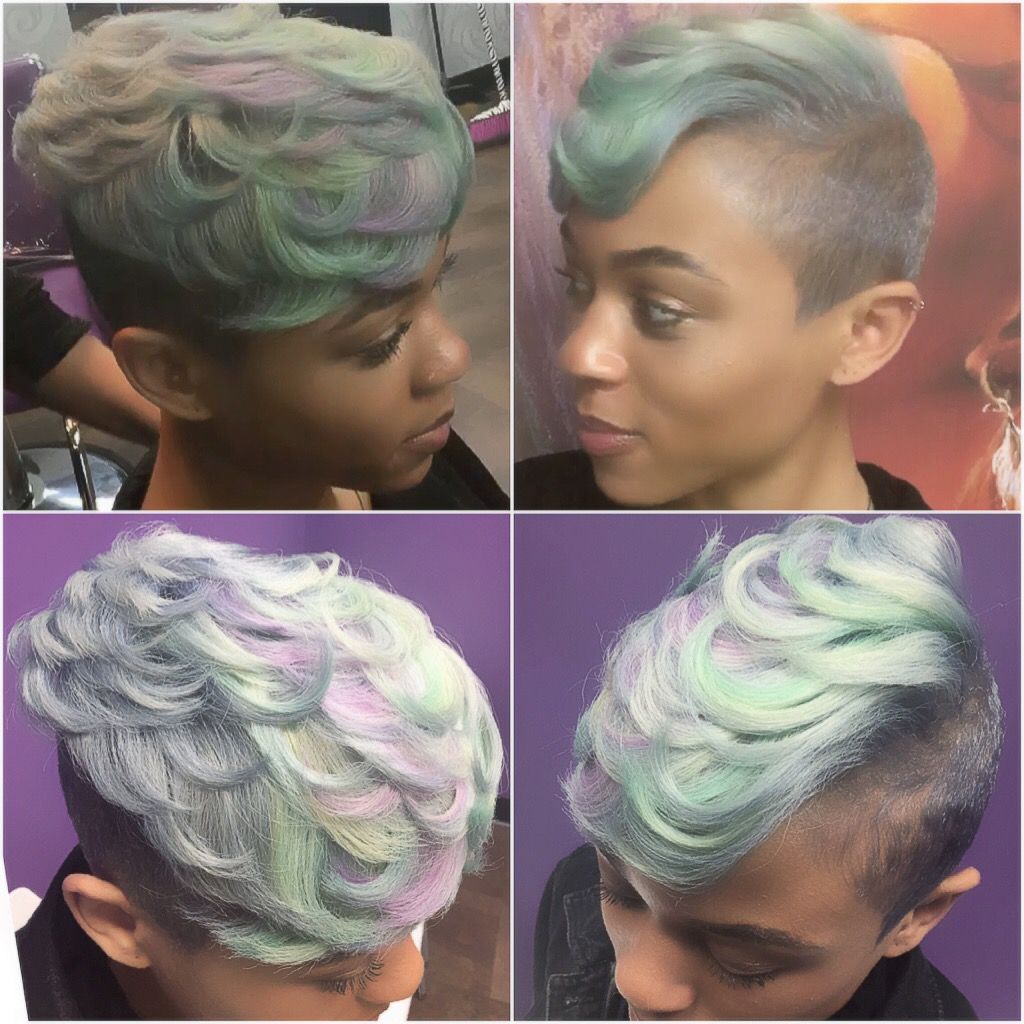 We absolutely love the result! Perfectly blended hair!  So what do you think? Share your comments below!
Written By: Katrina Law.  Follow her on Instagram at @gr33n_bean.
The following two tabs change content below.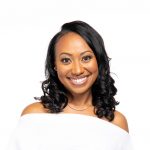 Brandelyn Green is the Founder of VoiceOfHair, a platform to help women of color find the best hair care products, regimens and hairstyles! Since starting VoiceOfHair in 2014 she has grown the social media platform to over 1MM+ on Instagram and Facebook. As a natural who is also a salon goer, she wanted to create a platform where people could find the best products, hairstylists, advice and trends.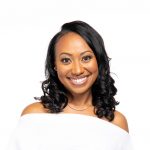 Latest posts by Brandelyn Green (see all)
Facebook Comments