Wearing your hair natural takes commitment and a bit of experimentation.  A lot of women will go on YouTube to find tutorials from others who have mastered a certain skill.  However, it's hard to find someone with your texture to know how your hair will turn out.
That is why I was so excited to see this video tutorial from YouTuber @NaturallyTemi! My texture is similar to hers, more on the kinky-curly side and it usually requires some manipulation if worn in it's natural state.  So when I saw her tutorial and how amazing the results turned out, it gave me hope that I could achieve the same look. This is also the perfect style if you're transitioning from relaxed to natural hair.
Check out her tutorial and see for yourself.  If you want the exact same results, here are the products you will need:
Try it and see if you can get a similar result! She totally slayed this look.

The following two tabs change content below.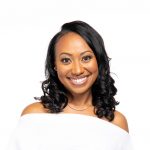 Brandelyn Green is the Founder of VoiceOfHair, a platform to help women of color find the best hair care products, regimens and hairstyles! Since starting VoiceOfHair in 2014 she has grown the social media platform to over 1MM+ on Instagram and Facebook. As a natural who is also a salon goer, she wanted to create a platform where people could find the best products, hairstylists, advice and trends.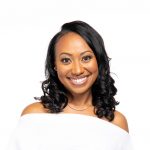 Latest posts by Brandelyn Green (see all)
Facebook Comments