As a transitioner or a new natural, it's so easy to buy each and every hair tool on the market, in the hopes that they will help to make your hair growth journey successful. But which tools are actually essential? In this post, I break down the right tools to help wash and style your hair, to minimize breakage and maximize length retention.
1) SPRAY BOTTLE
Naturally curly hair needs regular hydration! And in this regard, a spray bottle can become your best friend. Not only does a spray bottle help to give your thirsty strands a drink, it also helps to refresh that old wash-and-go or puff after it has been slept on, making your style look brand new!
2) WIDE-TOOTHED COMBS
Curls, kinks and coils can be fragile, and a lot of damage can be done during detangling. Wide-toothed combs are kinder to textured hair and make detangling much easier, as they are less likely to tear or break the hair. You can check out THIS VIDEO to see which wide-toothed combs are my favorites!
3) PLASTIC CAPS
Plastics caps are perfect for covering your hair after applying your favorite deep conditioner, but also great for the 'baggying' method for those times when your hair needs some extra moisture. Oh, and did I mention that they are great for hot oil treatments too?
4) SATIN BONNET OR HEADSCARF
If you use a cotton pillowcase, it is oh-so-important to cover your hair at night – cotton sucks up moisture! So you may find that your lovely moisturized strands from the night before feel like the Sahara in the morning, unless you cover with a silk or satin bonnet or headscarf. If these don't work for you, you may prefer a silk or satin pillowcase instead.
5) HAIR TIES
And when I say hair ties, I mean the no-metal kind. Ties containing metal pieces can tear the hair and cause breakage. But thankfully there are some on the market which are designed to be almost seamless and much kinder to hair. Also, hair ties are useful for sectioning the hair, which is a lifesaver during wash day!
What are the essential tools that you cannot live without?
The following two tabs change content below.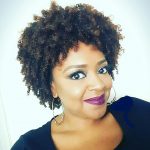 Mary
Mary started on her natural hair journey almost 3 years ago, when she completed her Big Chop for charity. She now runs a rapidly growing YouTube channel, The Curly Closet, focusing on the care and styling of kinky-curly hair, as well as beauty and lifestyle. Based in London, UK, Mary's favourite pastime is hopping on a plane and heading stateside!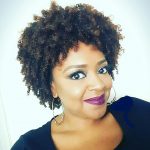 Comments
comments