Over the past decade, the beauty industry has seen a rapid decline in relaxer services and the number continues to plummet today.  "Going Natural" became a widespread trend and the beauty industry as a whole has begun to embrace everyone's natural curls.  The acceptance of curly girls has been something that society needed to see.  However, in learning to love our curls, relaxers have become looked down upon and many have lost sight of their purpose.  As a stylist, catering mainly to natural hair, I've been introduced to a broad spectrum of curly girls.  Where half have truly embraced their curls, another half is in a weird space, frustrated with the maintenance of their curl types and ashamed to turn back to chemical straightening.  It is in this instance that a conversation is had and the question is posed… "Is natural hair for you?"
Most people do not realize that a hairstyle, above everything else, is a lifestyle decision.  With every new style, you should be making a commitment to the maintenance and everyday styling that comes with it.  The two acts are INSTRUMENTAL in maintaining healthy hair.  I believe firmly that everyone's natural hair is intrinsically FOR THEM.  However, in choosing a style, the more pressing question is, "Is this FOR ME… RIGHT NOW?"  If you're on the fence about transitioning or staying natural, here's a few hints that chemical straightening may be best for you after all.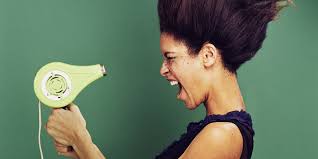 Do you prefer your hair straight or curly?  There's plenty of naturalistas who prefer to stay pressed.  Wearing your hair straight is a personal decision, and you above all people, know your best look.  However, why fight the feeling?  Contrary to proper belief, relaxers do not harm your hair – improper application does.  In most cases, you use your hair more stress through physical manipulation than chemical manipulation.  When returning to relaxers, find a stylist skilled in this particular service for your recurring appointments every 6-8 weeks.  Chemical straightening cuts down drying time and also extends your blow out.  Don't want to commit?  Opt for a keratin treatment, which loosens your curl type but allows the versatility to bounce between curly & straight.
  How much time do you have?  The last thing hair should do is stress you out.  As busy women, working full time jobs, and maintaining families, we shouldn't have to try hard to look fabulous.  Some people have a natural knack for wet sets and hair styling.  Those that struggle between the hair/life balance might have some issues installing and reviving their natural styles.  If you find it difficult to squeeze in your twist out and drying time, a chemical straightening service may be the perfect solution.
Frustrated with moisture retention?  For some naturalistas, the struggle to efficiently moisturize their hair is REAL.  By adding a chemical service, hair becomes less resistant and will require less product in being adequately moisturized.  Of course, there are several ways to soak in moisture being natural.  However, some require salon visits (steam treatments, backbar systems) while at home conditioning is accessible but may not be as effective.  Relaxed hair with a higher porosity would require less deep conditioning and stay moisturized with proper maintenance.
Nobody should be ashamed to make a decision that's best for them.  If you're in between hairstyles, weigh the pros and cons and make a choice that best suits your lifestyle.  More importantly, find a stylist that supports your decision, speaks with you openly and works with you towards your healthy hair objectives
The following two tabs change content below.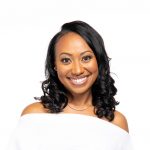 Brandelyn Green is the Founder of VoiceOfHair, a platform to help women of color find the best hair care products, regimens and hairstyles! Since starting VoiceOfHair in 2014 she has grown the social media platform to over 1MM+ on Instagram and Facebook. As a natural who is also a salon goer, she wanted to create a platform where people could find the best products, hairstylists, advice and trends.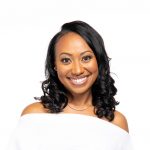 Latest posts by Brandelyn Green (see all)
Facebook Comments