Is deep conditioning really necessary? How often should it be done?  What should you use to deep condition your hair?  These are just a few of the questions that many women have about maintaining their hair.
I want to take a few minutes to break it down.  Most clients do not realize the importance and the main benefits of deep conditioning, until we share it with them. Deep conditioning is where we receive the bulk of the hydration that our hair so deeply needs. It allows for more moisture retention especially when accompanied by a pre oil cleanse. It helps to repair hair that has been striped of its natural proteins. It gives life to brittle hair that is not used to receiving or holding on to moisture.
Back to the question at hand: How often should you deep condition?
When the hair tells you so! I recommend deep conditioning on a weekly – bi weekly basis for the most part. When you are training your hair to hold on to more moisture , weekly deep conditioning is best. This way, the hair does not get to the point of dehydration. It is constantly and consistently filled with and able to retain the moisture its given. If you wash your hair twice a week, try a co wash mid way and then do your deep condition on your main cleanse day.
Here's a video of a DIY Deep conditioning treatment:
When your hair feels and looks dry, it most likely is. So, feed it what it needs! At my salon, Curly Hair Designs,  we use the VoiceOf Hair Quench Collection to keep our Curls Coils and Kinks on top! Trial and Error may be the way for you to find the best product for you. Stay strong on your hair journey ya'll.
You got this!
The following two tabs change content below.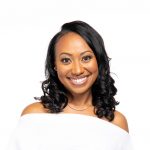 Brandelyn Green is the Founder of VoiceOfHair, a platform to help women of color find the best hair care products, regimens and hairstyles! Since starting VoiceOfHair in 2014 she has grown the social media platform to over 1MM+ on Instagram and Facebook. As a natural who is also a salon goer, she wanted to create a platform where people could find the best products, hairstylists, advice and trends.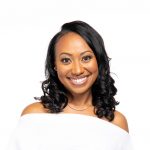 Latest posts by Brandelyn Green (see all)
Facebook Comments