Is deep conditioning really necessary? How often should it be done?  What should you use to deep condition your hair?  These are just a few of the questions that many women have about maintaining their hair.
I want to take a few minutes to break it down.  Most clients do not realize the importance and the main benefits of deep conditioning, until we share it with them. Deep conditioning is where we receive the bulk of the hydration that our hair so deeply needs. It allows for more moisture retention especially when accompanied by a pre oil cleanse. It helps to repair hair that has been striped of its natural proteins. It gives life to brittle hair that is not used to receiving or holding on to moisture.
Back to the question at hand: How often should you deep condition?
When the hair tells you so! I recommend deep conditioning on a weekly – bi weekly basis for the most part. When you are training your hair to hold on to more moisture , weekly deep conditioning is best. This way, the hair does not get to the point of dehydration. It is constantly and consistently filled with and able to retain the moisture its given. If you wash your hair twice a week, try a co wash mid way and then do your deep condition on your main cleanse day.
Here's a video of a DIY Deep conditioning treatement:
When your hair feels and looks dry, it most likely is. So, feed it what it needs! At my salon, Curly Hair Designs,  we use Earthtones Naturals Hair Care Line to keep our Curls Coils and Kinks on top! Trial and Error may be the way for you to find the best product for you. Stay strong on your hair journey ya'll.
You got this!
The following two tabs change content below.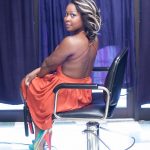 Paula Whitelocke
Starting off her career as a braid stylist, Paula began at the young age of 13 years old by doing hair for friends and family. She has since then indulged in many different avenues within the Beauty Industry. From Lead Hairstylist at the Safara Fashion Show to Educating the Apprentice Hairstylists at Algonquin College. She now sits as Co-Chair on the Advisory Committee to influence the quality of education for the future generations of stylists. Continued education is second nature as Paula attends a minimum of one hair show a year frequenting shows such as the Bronner Bros. Hair Convention in Atlanta, the International Beauty Show in New York, the Extensions Expo in New Jersey and the ABA in Toronto. As an Joico/Iso colour educator, advanced training sessions are attended throughout the year. Community plays a large part in her personal and business heart and mind. The Jamaica Ottawa Community Associate recognized these efforts with a Business Excellence Award in 2015. She was most recently recognized by the Province of Ontario as a Leading Women Community Builder by the Honorable Tracey MacCharles and Yasir Naqvi. Paula continues to sponsor such events as The Afro-Caribbean Cotillion, Hair Donation Ottawa and Jamaica Day. 7 years in business has taught this young entrepreneur a ton of lessons that she plans to continue passing on to the next generation ! Each one Teach one!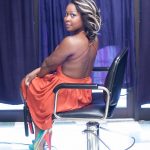 Latest posts by Paula Whitelocke (see all)
Comments
comments