As a natural hair stylist, I have a lot of clients who are looking for styles that will protect their hair, be low maintenance as well as look beautiful. One of my favorite styles to achieve this is crochet braids.   Today, there are several options for protective styles: sew ins, individual braids,  twists, cornrows, and CROCHET BRAIDS  and CROCHET WEAVES! However, crochet braids are a fast, healthy (protective) style for your hair and there is almost nothing that you can't do with them!. Today, I'm going to share with you the benefits of crochet braids and weaves.
Crochet braiding became a very popular hairstyle back in the 90s. It was NEW and QUICK! I remember the "oodles of noodles" (what I call them) crochet braids, they were wavy, tiny braids that could be cut & styled, and  you would have a whole head of braids in  1 hr to an 1.5 hrs. However, since then this style has come a mighty  long way!
Nowadays, crochet weaving can give the look of a sew in or a full head of braids/twists. Crochet techniques have also come along . There are many different braid patterns of which are determined by the look you're wanting to achieve.  This style comes in a vast selection of textures, colors and lengths. When installed properly, many people can't tell the difference between crochet braids and your own natural (curly or kinky hair).
Here's the BEST part, crochet weaving takes very little time to install! You can change your look in just 3 hours or less depending upon the type of crochet weave or braids you're installing  and also depends on whether the hair will need prepping such as rod setting, or pre-twisting before install.
Another great thing about this style is that depending upon your braid pattern, crochet braids/weaves can be extremely versatile! Crochet braids such as havana twists or senegalese twists can be styled and manipulated, just as INDIVIDUAL TWISTS! Crochet weaves, again depending upon braid pattern, can also be versatile and can be worn in styles such as: high or low buns, side swept bangs and your typical sew in styles.
Braid patterns are chosen after deciding the type of look and versatility you desire.  The absolute BEST part of crochet braiding and weaving is that there is very little to no tension on the edges and the hair can be styled immediately after installation (unlike individual braids or twists, where you sometimes need to wait for a few days styling into a ponytail or bun).
As always, I recommend seeing a professional stylists to get a crochet weave or braids  but this is one style that is also DIY friendly 🙂
I hope this helps ♡ What do you think? What's your favorite crochet braids style?
By: Tiffany
The following two tabs change content below.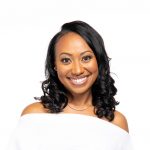 Brandelyn Green is the Founder of VoiceOfHair, a platform to help women of color find the best hair care products, regimens and hairstyles! Since starting VoiceOfHair in 2014 she has grown the social media platform to over 1MM+ on Instagram and Facebook. As a natural who is also a salon goer, she wanted to create a platform where people could find the best products, hairstylists, advice and trends.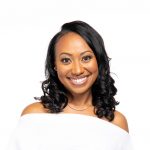 Latest posts by Brandelyn Green (see all)
Facebook Comments