This month VoiceOfHair celebrates its 2-year anniversary. Woo Hoo! I feel so blessed to have had the opportunity to work with so many amazing people over the past two years. Starting and building a business is no easy feat. So, for the past two years, I have been grinding! However, in the midst of grinding, I realize that I need to share more insights with my amazing community about VoiceOfHair and myself.
So I want to answer 10 of the most frequently asked questions about VoiceOfHair with you today. These questions are in no particular order.
As you learn more about me, I look forward to learning more about you!
Ready?
Here we go . . .
Who founded VoiceOfHair and what do you do? 
For those of you who don't know, my name is Brandelyn Green (Brandy) and I started VoiceOfHair in July 2014.
I am not a hairstylist, LOL. Nearly everyday I get emails from people asking me to do their hair or they are trying to book an appointment with me. While I am flattered, you don't want me to do your hair, lol. My background is in Engineering and Brand Marketing. In one of my engineering roles I had a chance to work in Sweden for six months and it was a wonderful experience . . . except for the fact that no one could do my "afro" hair there– so I had to learn to manage it on my own.
Is VoiceOfHair a Magazine or Media Publication? 
VoiceOfHair is not a magazine, at least not yet :-). As we continue to grow, one of my goals is to make VoiceOfHair into a magazine (more on that later). However, today, VoiceOfHair is an online platform that connects women of color to the best hairstyles and hairstylists in their area.
Where are you located? 
Although I am originally from Detroit, and have lived in eight states and two countries in the last 10 years, VoiceOfHair is located in Austin, TX.
Do you have a family? 
I have been married for over three years to my amazing husband, Terrance. We are expecting our first child in August 2016. We are so excited to welcome our bundle of joy into the world!
Why did you start VoiceOfHair?
I started the company because I always had a hard time finding stylists in my area and I had just moved to Austin, TX and had the same struggle that I had everywhere else I had lived.  I began with Instagram and eventually created a website, along with other social media pages (Facebook, Pinterest, Twitter). I know how frustrating it is to try to find someone you can trust to do your hair (believe me I have a dozen horror stories) so I wanted to create a platform that would give people a trusted hair experience.
What do you feature on @VoiceOfHair and VoiceOfHair.com? 
VoiceOfHair is a platform that features a variety of hairstyles, from natural to relaxed styles, including: long hair, short hair, protective styles, curly styles, hair color and so much more.  We like to showcase different styles because we recognize that everyone's hair is not the same and many of us like to express ourselves with different looks.
We also try really hard to feature stylists from all across the USA, as well as around the world.  Sometimes it's difficult to find a stylist in a particular city or town but we do our best.
While we focus on hairstyles and hairstylists, we also feature some beauty and fashion related looks, too.
How can I get featured on @VoiceOfHair?
As is the case with many large pages on social media we receive LOTS of requests for features.  Unfortunately, we just don't have the bandwidth to post them all (to do that would literally require us to post almost every minute of the day and that would be overwhelming for our audience).  Like many large accounts we do offer promotions (paid advertisements) for those looking for additional exposure.  If interested send us a note at [email protected].
But over the last two years we have learned a great deal about the types of pictures that will get engagement on our page. Trust me, it's been a learning process. Therefore, we are selective about what we post because we want to deliver the best content and stylists to our audience.
We do also post some content for free, if we are inspired by it and think that our audience will enjoy it.  If you'd like to be considered for this make sure you use our hashtag, #VoiceOfHair and tag us in your posts so that we can see your pictures! However, we cannot guarantee if or when you will be reposted on our page unless you have purchased a promotion, due to the number of people who tag us in their posts—which we sincerely appreciate.
 What is a VoiceOfHair Ambassador and how do I become one?
In 2015 we started a VoiceOfHair Ambassador Program.  This program was open to hairstylists and beauty bloggers who were interested in submitting content for our website and social media.  However, in the last few months I decided to revamp this program to make it more valuable for the ambassadors.  We're looking for new ambassadors to join our team and will be opening applications again very soon.
If you're interested, make sure you are on our e-mail list so that we can be sure to let you know when the applications open.
How and why do you post such amazing pictures?
I am so humbled when people compliment me on posting such great pictures. But, I have to give credit all of the amazing stylists and women who do and take pictures of their styles.  I love helping people find the best stylists and hairstyles and look for content that will inspire others to feel the same way. Helping people find hairspiration is truly a joy of mine.
What is next for VoiceOfHair?
I literally get hundreds of emails each week from people looking for a stylists. So, I have heard my audience loud and clear, and have been working over the last few months on a solution for you.
With much appreciation,
Brandelyn
The following two tabs change content below.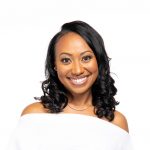 Brandelyn Green is the Founder of VoiceOfHair, a platform to help women of color find the best hair care products, regimens and hairstyles! Since starting VoiceOfHair in 2014 she has grown the social media platform to over 1MM+ on Instagram and Facebook. As a natural who is also a salon goer, she wanted to create a platform where people could find the best products, hairstylists, advice and trends.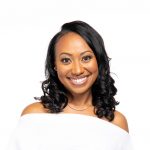 Latest posts by Brandelyn Green (see all)
Facebook Comments