Happy New Year!  This first quarter of the year is ideal for new beginnings and life changes.  While some people think of financial or weight loss goals, this is also a great time to start routines in terms of a beauty regimen.  Here are some hair & beauty resolutions that will definitely make 2018 look as good as it feels!
Develop a haircutting schedule.  Whether relaxed, natural or anywhere in between, everyone needs a good stylist.  Finding a stylist and working with them to build a haircutting routine is ideal for optimum hair health in 2018.  Create a schedule to forecast your "trims" (let's get rid of this word in 2018 too) – Usually, a recommended time frame in between each of these is 6- 8 weeks.  Bundle your haircuts with chemical services like relaxers or color retouches to keep your hair looking fresh and condense salon visits.  This will make it easy to keep track of your routine.

A great way to take care of your skin is to EXFOLIATE!  Add a monthly or bi-monthly spa visit to your regimen.  Exfoliation is an extremely important step in skin care, especially for avid make up wearers.  Visiting your local esthetician for microdermabrasion or even a deep cleansing facial is a great way to efficiently cleanse your skin for build up and pore clogging debris.  Want to start small?  Visit your nearest beauty supply or drug store for cleansing products to help facilitate your 2018 glow up.  Mario Badescu and other great products are available at Ulta Beauty locations and Ulta.com
Follow up with your hair color this year.  Schedule color retouches every 6-8 weeks to keep your look fresh.  Hair color is far from a one step service.  Visit your colorist for in salon treatments to strengthen and moisturize your chemically processed hair.  Don't want to maintain your highlights?  Grow them out seamlessly by opting for balayage instead of everyday foil placement.  Remember to keep up with your glaze services to tone your color and keep your hair vibrant as it fades.  Brassy hair is SO 2017.
Replace your make up.  Products used on an everyday basis generally has a shelf life of 3 months. Replace things like mascara, lipsticks and glosses to decrease bacterial spreading and break outs.  Feel like extending your usage? Invest in disposable brushes/applicators that can be thrown out after one use.  This will eliminate contamination and lessen your chances of compromising your skin.

Stretching out your relaxers is a thing of the past!  Stay on top of your chemical services in 2018.  Straying from a hard set schedule actually does your hair even more of a disservice.  Not only does the line of demarcation have a greater period of time for breakage, but lengthening this time can increase the chances of improper application.  Every 6-8 weeks allows for a standard estimation of new growth for your stylist to adhere to.  Anything more may result in unprocessed hair being overlooked or left out.  In the long run, this may result in breakage or a corrective relaxer service that comes in at a higher price tag.  Invest in your hair.  Consistency yields results.

Don't neglect your body.  Incorporate massages into your self care regimen.  Whether it's a full on spa visit or an express massage service, treat yourself to a feel good experience.  Work out any knots or kinks that may be resting in your body and causing unnecessary discomfort.  This may seem small, but gives way to such a feel good reward.  You deserve it!
It's the not-so-little things that can make a huge difference in achieving your hair and beauty goals.  Commit to one thing at a time to take a true hold of your beauty regimen and reap the head turning benefits.
The following two tabs change content below.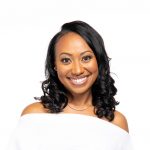 Brandelyn Green is the Founder of VoiceOfHair, a platform to help women of color find the best hair care products, regimens and hairstyles! Since starting VoiceOfHair in 2014 she has grown the social media platform to over 1MM+ on Instagram and Facebook. As a natural who is also a salon goer, she wanted to create a platform where people could find the best products, hairstylists, advice and trends.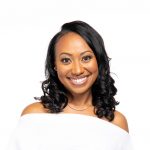 Latest posts by Brandelyn Green (see all)
Facebook Comments