Are you considering protective styling your hair as we approach the summer? Regardless of your decision, there are a couple of things to remember to get the most out of your protective style and maintain the health of your hair.
Before we dive in, let's first discuss what a protective style is.
Protective hairstyles aim to limit the stress of environmental factors on natural hair. A true protective hairstyle is at its base simply a style that protects the ends of your hair, helping to decrease tangling, shedding, and breakage.
In this article we are going to share 5 easy tips on how to care for your natural hair while wearing protective styles:
EASE THE TENSION
Ensure your hair isn't being pulled too tight during the install. Don't be hesitant to talk up if your stylist is putting too much tension, particularly around your delicate edges.
CLEANSE YOUR SCALP
There are a number of dry hair shampoos that you can use to wash your hair as the style progresses.  If dry shampoos don't work for you, then a quicker method would be dunking your head in warm to warm water for about 90 seconds. This allows the only natural moisturizer, water, to work its way into tiny curls that aren't necessarily exposed in my protective style. Massage the scalp gently and carefully to let the water soak up.  *NOTE* depending on the protective style you are rocking, this could make your hairstyle frizzy or prevent it from lasting as long so talk to your hairstylist about how to best preserve the style.
KEEP HAIR MOISTURIZED
It's a given that your hair will start to feel dry at some point while rocking your protective style. It's good to moisturize your hair (and scalp) to ensure that you prevent breakage during the takedown process. Try a light moisturizing (or leave in conditioner) spritz. We recommend that you use the PureFix Hair Elixir which is a 6-in-1 hair and scalp treatment plus moisturizer. Its all-natural ingredients work together to support longer, stronger hair and to promote hair growth.
PROTECT AT BEDTIME
Be sure to sleep with a satin bonnet or scarf at night to avoid messing up your protective style and keep it looking fresh. Bonnets and scarfs aren't always suitable for the bedroom if you know what I mean! So for those nights when bae isn't feeling the bonnet or scarf, pull out the satin pillowcase. Those work just as good!
BE GENTLE WHEN TAKING THE STYLE DOWN
If you're not in the mood to take your style down, wait until you are. When you're tired and just not ready to dedicate the time, just don't do it. The process can be tedious and requires a gentle touch. Your hair will be much more malleable and easier to work with when you use moisture. Use some oil, pull out that good old spray bottle, and get to spritzing. Whether you choose to detangle while your hair is saturated with conditioner or to finger comb, find a method that works for you and keeps breakage down to a minimum.

The following two tabs change content below.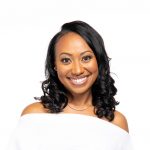 Brandelyn Green is the Founder of VoiceOfHair, a platform to help women of color find the best hairstyles and hairstylists! After living in 8 cities and in Sweden within a 10 year span Brandelyn became frustrated after trying to find trusted hairstylists who could help her maintain her natural hair. Since starting VoiceOfHair in 2014 she has grown the social media platform to over 1MM+ on Instagram and Facebook. As a natural who is also a salon goer, she wanted to create a platform where people could find the best products, hairstylists, advice and trends. VoiceOfHair provides hairspiration (hair + inspiration) as well as styling tips for women with relaxed and natural hair!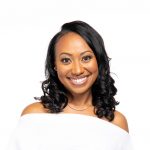 Latest posts by Brandelyn Green (see all)
Facebook Comments