Lately we've seen a few hair cuts that really grabbed our attention. These hair cuts are different because they are UNDERCUTS.  Here are 4 ways to rock an undercut hairstyle.
1. Natural Hair Undercut
@JadeJanelle
Perfect hair color in addition to gorgeous curls makes this undercut bold and FIERCE!
2. Bob Undercut
This natural hair bob cut is perfect for the woman who doesn't want to worry about her "kitchen" LOL.  Since her hair is long she can chose whether or not to show the undercut.
3. Pixiecut Undercut
This cut is edgy and perfect for the woman with an extreme sense of confidence.  In addition to this bold cut this color is on point!
This cut is FLAWLESS ! Those soft layers and  that design make it a cut above the rest (pun intended)!
4.  Box Braids Undercut
@RicoLondon (NYC Barber)
 This design is EVERYTHING! A cut like that takes lots of skill!
5. Top Knot Undercut
This design is cute and we love the hair color in her bun. GORG!
The following two tabs change content below.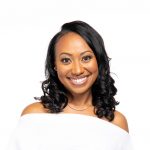 Brandelyn Green is the Founder of VoiceOfHair, a platform to help women of color find the best hair care products, regimens and hairstyles! Since starting VoiceOfHair in 2014 she has grown the social media platform to over 1MM+ on Instagram and Facebook. As a natural who is also a salon goer, she wanted to create a platform where people could find the best products, hairstylists, advice and trends.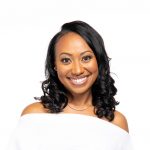 Latest posts by Brandelyn Green (see all)
Facebook Comments