I have heard the phrase "the big chop" countless times from naturalistas. We all know what it means, but for those just joining the Voice Of Hair community, "The Big Chop" simply means that a naturalista has decided to take the plunge and "chop off" the remaining traces of relaxed/processed hair. Simple…right? Well now, "The Big Chop" can simply refer to ANYONE (whether natural or relaxed) wanting to trade mid to long tresses for a shorter style!
Short hair will take some getting used to. Gone are the days of tossing your hair up into a "messy bun", or a quick ponytail. You will become quite familiar with "the scene in between stage" (stage where your short cut grows, and no longer takes on the original shape of the style), and those can sometimes be difficult. Deciding to go shorter is a decision that shouldn't be taken lightly, and because "the big chop" cannot be reversed, you need to make sure that you are not only ready for such a big change, but that you determine the best stylist fit for you. Here are a few tips to consider:
The stylist closest in proximity is not always the answer. You've had your hair all of your life, and leaving it in the hands of someone "in the area" may be a good thing, but not necessarily so. Yes, we want the convenience of getting in and out of the salon quickly—as well as getting to the salon quickly—but it goes without saying that you get what you pay for. Do your research. Talk with stylists to get an idea of their product usage. Ask questions! Example: a friend of mine visits a salon on the south side of Chicago, yet she lives in the Schaumburg area, which is a west suburb (approximately a 30-45 minute drive). It's quite a distance away from her, but her stylist is one that she is pleased with, and because she did her research, she makes the trip biweekly! The right stylist is just as important as the perfect cut!
Every stylist should have photos of short cuts that should be easily accessible. If you are interested in a particular stylist, but are not sure where you can locate photographs of their styles, simply ask them for the information! Nowadays, most stylists have independent social media pages (i.e. Facebook, Instagram, StyleSeat catalogs, etc) specifically designed to showcase their talents online. Ask for their social media links/web links and view their work prior to your visit!
If you aren't COMPLETELY sure that you're ready to do "the big chop"? Then don't. Some of the people with these amazing short styles make the cut look so "easy". Every time you may see this particular person, their hair is always neat and in place. They are managing the style well in between salon visits, and they are also able to style their short hair themselves, if need be. The worst feeling in the world HAS to be cutting your hair/changing your style, and not knowing how to manage it. I have been a member of the "Short Hair Don't Care" Community for a very LONG time, and I recall one instance where a young lady wanted my "cut"; went and got the cut, and couldn't maintain her style…and became angry. Her hair is back long, and she vowed never to cut her hair again. It took her two and a half years to get her hair back to its original length, and she was miserable the entire time (she wasn't into wearing weaves, so she had to deal with the growing out process). My advice? Be ABSOLUTELY SURE that this is what you want. Once that hair hits the floor, there is no turning back.
What's so amazing about Voice Of Hair is that they feature not only amazing styles, but the social media handles of stylists as well! You will also be able to view "before and after" photos. If you've located an amazing style on the Voice Of Hair pages, it's a safe bet that the stylist "made the cut". So if the big chop is in your future, start by perusing styles via the Voice Of Hair pages! Wouldn't it be something if YOUR style landed here?
By: Lauran Smith
Lauran Smith is Founder, CEO and Principal Publicist at PRbyELLE77, a public relations firm focused specifically on "Social Media" management services. She is known as "The Social Media Lady" in various circles, and has worked with some of the world's most elite professionals and celebrities.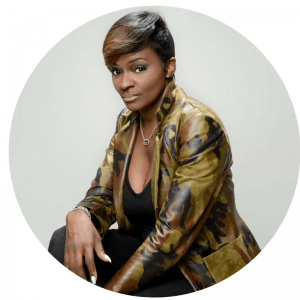 Website: wwww.prbyelle77.com
The following two tabs change content below.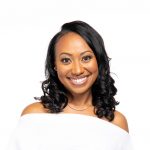 Brandelyn Green is the Founder of VoiceOfHair, a platform to help women of color find the best hair care products, regimens and hairstyles! Since starting VoiceOfHair in 2014 she has grown the social media platform to over 1MM+ on Instagram and Facebook. As a natural who is also a salon goer, she wanted to create a platform where people could find the best products, hairstylists, advice and trends.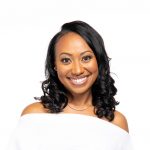 Latest posts by Brandelyn Green (see all)
Facebook Comments