Heat damage can completely ruin your natural hair journey. You may think your hair is flourishing but then you look at your hair after washing it and realize that all your springy curls have become lifeless stringy strands.
It's hard to transition to natural after being relaxed for a considerable amount of time.  As a result, many of us turn to the flat irons, hair dryers and hot combs to make it easier to deal with.  However, there's a big problem with that! Transitioning hair (hair that may be partially relaxed and growing out in its natural state) is really fragile.  Therefore, using heat excessively causes major harm to your natural curls you've carefully fostered during transition.
The combination of heat and tension with a comb attachments or brushes can cause breakage along the hair shaft, especially at the hairline. If you can't manage your hair without blowing it out first then try incorporating some of the styles below to protect your hair from further damage, as transitioning hair is some of the most fragile hair.
The majority of us do not realize how delicate and sensitive kinky hair is. If that is you, then you should try using the PureFix Hair Elixir which is also a great scalp moisturizer (while promoting growth). It moisturizes and nourishes hair to support healthier hair growth. Applying excessive heat causes limp and lifeless curls so try to keep heat styling to a minimum. Style your hair in a way where you don't need to deal with heat. If you must straighten your hair, try rolling or twisting your hair, then sit under the dryer for 30 to 45 minutes max. If you manage to stay away from curling irons or excessive blow drying, your natural curls and kinks will remain intact.
Here are 3 Low Heat/No Heat Hairstyles to Rock While Transitioning:
French Braids with Curls
Braidless Crochet Braids
Crown Braid

The following two tabs change content below.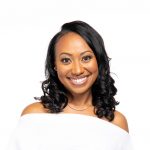 Brandelyn Green is the Founder of VoiceOfHair, a platform to help women of color find the best hair care products, regimens and hairstyles! Since starting VoiceOfHair in 2014 she has grown the social media platform to over 1MM+ on Instagram and Facebook. As a natural who is also a salon goer, she wanted to create a platform where people could find the best products, hairstylists, advice and trends.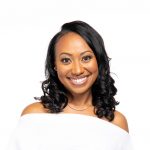 Latest posts by Brandelyn Green (see all)
Facebook Comments