You're looking for a makeup artist in your area to do your makeup for your wedding, photoshoot, or maybe a gala. Where do you go? Do you go to your local mall to a popular makeup counter or just search the internet. Once you find said makeup artist, what should it cost? Well, what it costs depends upon a number of factors. As a professional freelance makeup artist my rates are not arbitrarily selected. I take into account my market/location, my years of experience; the quality of the products that I use, the type of service the client is requesting, time corresponding with clients, travel and more! On average, you can expect to pay between $60 – $100 for an individual makeup application at a makeup counter or in-studio. For services on location, it can vary depending upon the amount of travel and occasion. However, $100 – $250 is an ideal range.
A service such as makeup is a luxury, especially when it is provided in the convenience of your own home. As an expert, it is my responsibility to educate clients and potential clients of this so that they can make an informed decision. However, I strongly believe that the consumer must do their part in researching a prospective service provider whether it is a makeup artist, hairstylist, etc.  Look at their body of work – are they consistent? Do you know anyone personally that has used their service before? Do you have a realistic idea of what you're wanting and can that service provider give you that? For example, do you just want your eyes done or, someone to throw on a pair of lashes? For some, that is not considered professional makeup – just an add-on. You should know if that person is a novice, intermediate, or an expert in their field. I understand that as a consumer it can be a bit disconcerting sometimes, especially when it comes to the beauty industry because there seems to be an influx of "beauty professionals" all at different spectrums of rate and professionalism. So, that's why I'm here to help and educate!
Once a client is quoted a rate, it is unfair and can be offensive to expect or request a discount from a professional who you've not established a relationship with simply because they do not fit your budget. After all, if they are in business this is most likely how they are making a living. Fellow beauty pros, it is important to stand by your rates and believe in the value that you provide as a professional and not feel that you have to discount or lower your price for such requests. Don't get me wrong, there are times when negotiating rates may have to occur however, that should not be mistaken for discounted services.  At the end of the day, as a professional I want to provide my clients with a service that that they value and trust so that they're not saying, "It cost what??!!"
The following two tabs change content below.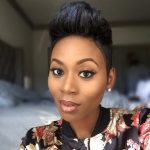 Kim Clark
Kim Clark Artistry, based in Houston, TX is creating lasting impressions in the beauty industry one client at a time. Dedicated to delivering professional and personable service remains a clear focus for our brand. We provide both traditional and airbrush makeup services for all occasions in-studio and on location. Lead makeup artist and owner Kim Clark, originally from Albany, NY began working as a freelance makeup artist in 2011. Her love of makeup coupled with the desire to help others was a perfect way to step into the world of makeup artistry. Being self-taught has allowed Kim to have a deeper appreciation for her journey as a makeup artist and has really fueled her passion for her craft. She understands the importance of cultivating strong relationships, customizing services based upon the clients' needs and prides herself on her attention to detail.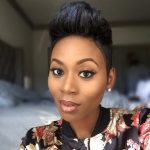 Latest posts by Kim Clark (see all)
Comments
comments