If you're like me, you grew up thinking that fishtail braids were for a special occasions or that it was a style you would have to get done at the salon.  I always admired these braids but I never learned how to do them on my own hair.  Lately, I've seen more and more braided hairstyles and have become kind of obsessed with them!  Thankfully I came across Ebony Ervin's Instagram  and YouTube pages! She walks us through the process, step by step.  This is such a cute style for a workout, hanging out or even going to work– especially if your a curly girl.  This style also works if you're wearing a protective style, such a s sew in or wig.
Get the Look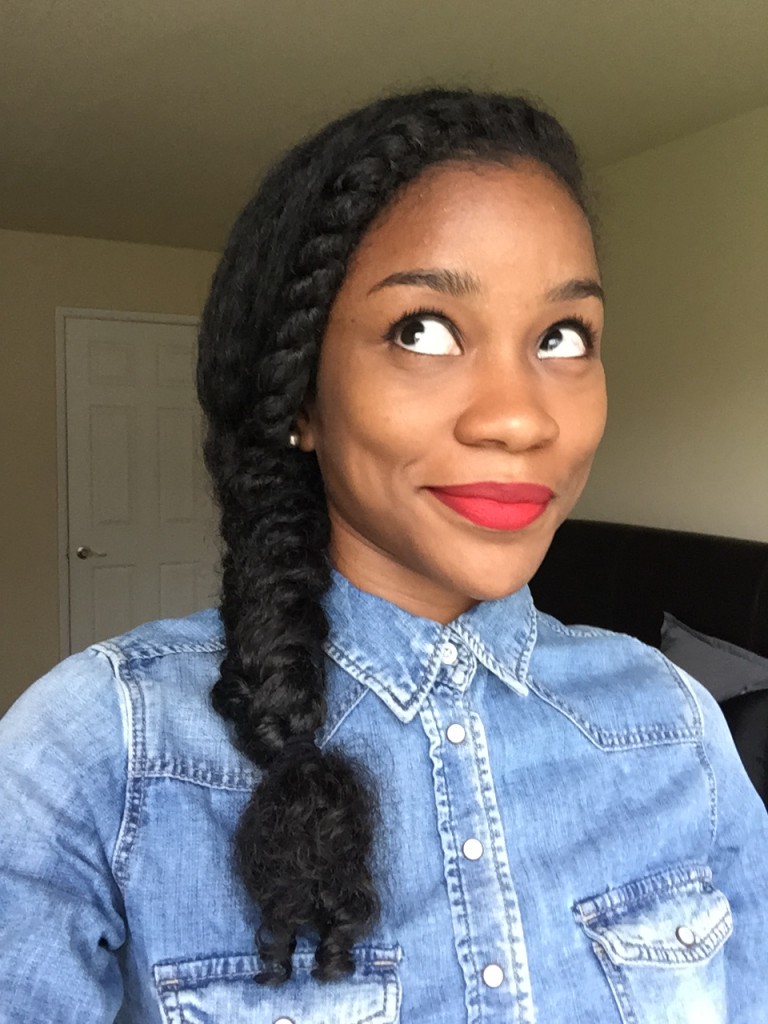 This was also done on an old wash and go so I just used water and little Eco Styler Olive Oil gel.
Step 1: Dampen hair with water and detangle (I used my denman brush) so that it easily fits into one ponytail. Part hair on desired side.
Step 2: If you want, put a flat twist in the area of hair framing your face to combat edge frizzies.
Step 3: Put all your hair to the side and put in a low ponytail. (This will help to keep the hair in place while braiding.)
Step 4: Separate the hair in the ponytail into 2 halves.
Step 5: Take a small section of hair from the back of the 1st half, bring it around and place in the 2nd half. Then take a small section from the back of the 2nd half, bring it around and place in the 1st half.
Step 6: Repeat until you have completed the braid.
Step 7: Put an elastic at the end of the braid and clump the curls at the bottom, or roll with a perm rod or flexi rod.
Step 8: Use the gel and a bristle brush to tame edges.
Step 9: Remove elastic at the top of the braid.
*When she did the wash and go previously, she used Camille Rose Naturals Curl Love and Curl Maker.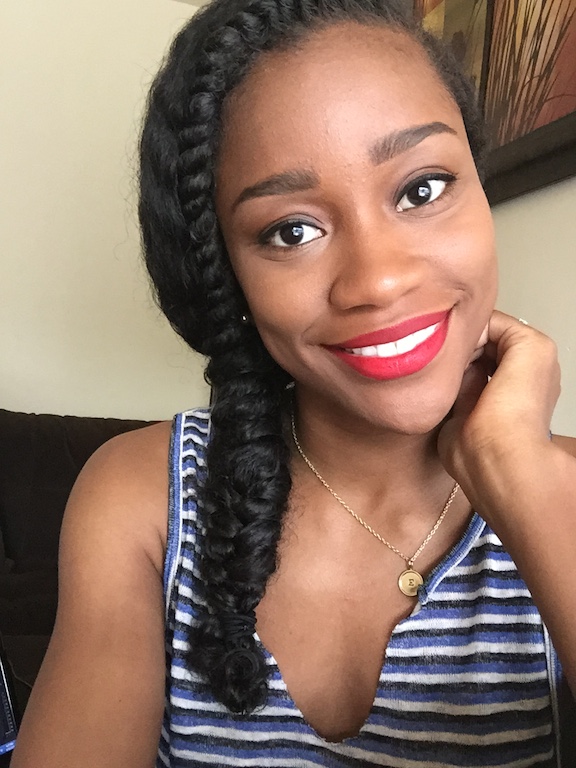 How long I've been natural: 4-5 years
Favorite product right now: Camille Rose Naturals Curl Love & Curl Maker
Products I can't live without: Eco Styler gel and diffuser
Quick go-to hairstyle: High bun or fishtail braid
Favorite Hair Tip:ALWAYS sleep with a satin scarf, bonnet or pillowcase. It makes a world of difference!
Products Ebony Used:
[product id="3250″]
The following two tabs change content below.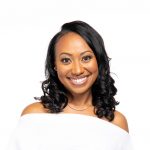 Brandelyn Green is the Founder of VoiceOfHair, a platform to help women of color find the best hair care products, regimens and hairstyles! Since starting VoiceOfHair in 2014 she has grown the social media platform to over 1MM+ on Instagram and Facebook. As a natural who is also a salon goer, she wanted to create a platform where people could find the best products, hairstylists, advice and trends.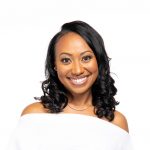 Latest posts by Brandelyn Green (see all)
Facebook Comments