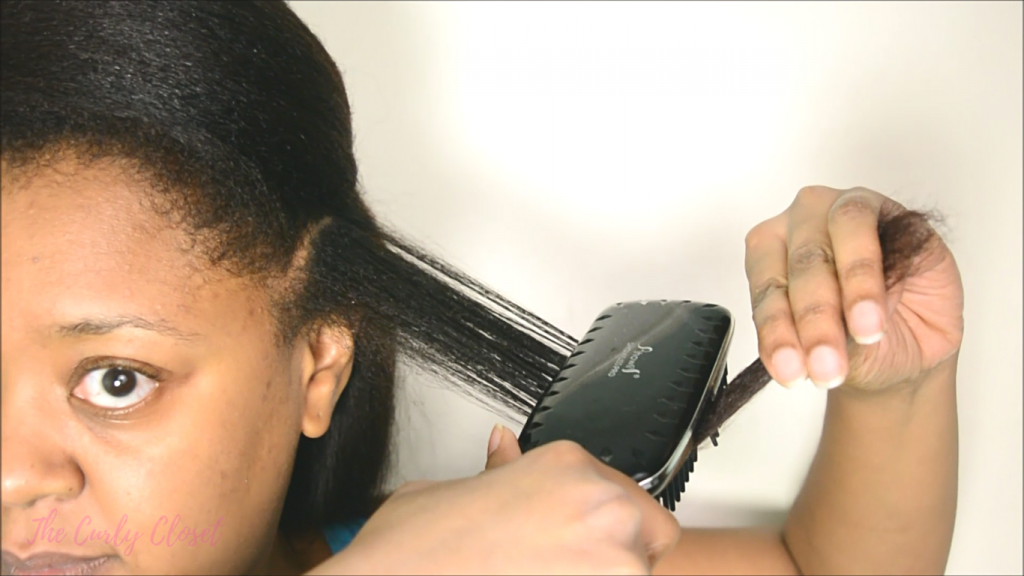 Within the past year or so, there has been an explosion of interest in straightening brushes online. YouTube has been awash with videos on this new craze sweeping the online natural hair community. But do these things really work? Are they worth the hype?
I decided to try one of these brushes out for myself; my product was the same basic structure as many others that I've seen online – a flat brush type appliance with a heated plate at the bottom, and plastic teeth, fairly close together that do not heat up. It is important to note, however, that the term 'brush' should be used loosely where natural hair is concerned!
Whilst many of these brushes claim to work for all hair types, what is not clearly stated is that it requires those with dense kinky/curly natural hair to have to go through an extra preparatory step in order to be able to use the brush. So essentially, where the straightening process for me is usually blow dry then flat iron, this process became blow dry then straightening brush application.
What I did like upon first impressions of the brush was that it does heat up to pretty much the same level of heat that a flat iron does. The heated plate at the bottom makes it much, much easier to get close to the roots of my hair without burning myself. For me this was a GREAT thing – I was so impressed with how straight my roots got with this brush. You can watch the following video to see my reaction!
Also, the design of the brush meant I was able to apply the heat to my hair in wider sections, saving me a lot of time in the process: my whole head was done in 40 minutes – world record speed for my thick hair!
The ultimate test, though, is how well it actually straightened my hair – does it do what a flat iron does? Well, yes and no. I saw a noticeable difference in the straightness and volume of my hair after using the brush, as you can see during this video. My hair was definitely shinier and sleeker than before using it. However, it does not clamp the hair between two hot plates in the way that a flat iron does, so the hair is not as straight as it would be with a good flat ironing session.
So, would I use it again? Is it worth it?
There may well be times in future when I see a use for this tool. If I want a straighter version of a blowout, then I would definitely reach for the brush. The fact that it works well on large sections of hair without as much direct heat as a flat iron is a major plus for me – especially if I want to get my hair fairly straight in less time than I'd take to flat iron my hair. And it is certainly a less expensive option.
But for the ultimate straight, sleek look, the flat iron wins, hands down.
What has been your experience of using a straightening brush? Did you use it on stretched hair or blow-dried hair, and what were your results?
Until next time!
The following two tabs change content below.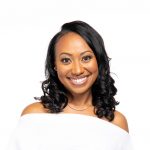 Brandelyn Green is the Founder of VoiceOfHair, a platform to help women of color find the best hair care products, regimens and hairstyles! Since starting VoiceOfHair in 2014 she has grown the social media platform to over 1MM+ on Instagram and Facebook. As a natural who is also a salon goer, she wanted to create a platform where people could find the best products, hairstylists, advice and trends.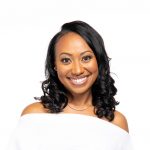 Latest posts by Brandelyn Green (see all)
Facebook Comments