There are many different ways a bob can be worn including but not limited to: different lengths, different styling techniques, and different angles. The classic bob is the most trendy yet versatile hairstyle desired.
Let's narrow the bob styling techniques and lengths to 5 ways to slay a bob:
1) The Curly Bob
This bob is fun, flirty, sassy and cute. Curls come in a variety of styles such as: loose wavy, loose curls, or tight curls. A loose wavy bob gives you a nice beach waves style. Loose curls give you a little more bounce and volume than loose waves. Tight curls are for my ladies who enjoy the big hair. This is a bob you can definitely have fun with.
2) The Blunt Cut Bob
This bob cut and style is has been the trending topic for the past several months. I have seen it with a side or middle part. Blunt cut bobs can be short, medium, or long. This specific bob cut and style gives you a sleek and clean look, yet edgy at the same time. If you have fine textured hair this is a great option for you because it makes the hair appear fuller by adding weight. For my ladies with fuller hair you can still wear this trendy bob, but add layers for movement and texture. Many women in the entertainment industry have rocked this bob with sass and style. Kelly Rowland, Rhianna, Kylie Jenner, and Tia Mowry to name a few.
3) The Stacked Bob
This bob has been around for centuries, but has evolved in such a way that will make you feel like it is a new cut and style every time it changes. This bob adds a little spunk to the classic slanted or asymmetrical bob. You can still have the longer sides and the shorter back, but a specific cutting technique is used to add volume to the back. If you like the classic slanted bob, but you don't want it to be so flat you can try this bob. This bob is also great for those who don't like hair touching their neck. Actress Taraji P. Henson had the most talked about stacked bob when she made an appearance in the movie "I Can Do Bad All By Myself".
4) The Layered Bob
This bob is so versatile. You can change the length according to facial shape. Layers in any style remove weight and add texture to a style. Layers are great for curly or wavy bobs for those women who like the curly or wavy bob. Depending on the length and style of the cut it can be easily transformed from conservative to sexy.
5) The Lob (Long Bob)
This bob is for women who like bob, but not so fond of shorter hair. This bob, just like the blunt cut bob, gives you a clean and sleek look. The long bob can be cut to create a slanted look or a blunt look. You can add a few layers. You can wear it straight or curled.
It doesn't matter about your hair texture, facial shape, occupation, or lifestyle with so many options there is a bob for you. If you are wanting to try bob cut and style talk to your hair stylist to find the bob that best fits you.
The following two tabs change content below.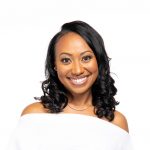 Brandelyn Green is the Founder of VoiceOfHair, a platform to help women of color find the best hair care products, regimens and hairstyles! Since starting VoiceOfHair in 2014 she has grown the social media platform to over 1MM+ on Instagram and Facebook. As a natural who is also a salon goer, she wanted to create a platform where people could find the best products, hairstylists, advice and trends.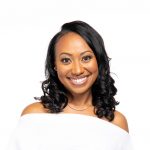 Latest posts by Brandelyn Green (see all)
Facebook Comments