There are many amazing men and women that the World, not just the African American Community, can be proud of! With it being Black History Month, and it being so close to Women's History Month, it's only right that we proudly salute a few phenomenal "Game Changers" that continue to shine and send a consistent message of "Black Girl Magic". Oh…because Black Girl Magic is BEYOND real!
VIOLA DAVIS: The first Black woman to win an Oscar, Emmy and Tony for acting.
QUOTE By Viola Davis: "You can't be hesitant about who you are". (Playbill, 2004)
Viola Davis has given new meaning to the word "Power", when it comes to amazing Actresses. She completely takes control of her role, and commands the stage/screen! We know her from television series "How To Get Away With Murder", and most recently from the critically acclaimed film "Fences", with Co-Star Denzel Washington. We are proud of this Multi-Award Winning Actress/Entrepreneur and we are more than anxious about what is to come!    To date she has earned an Oscar for Best Supporting Actress in "Fences",  An Emmy for Outstanding Lead Actress in a Drama Series, Outstanding Performance by a Female Actor in a Leading Role in "The Help", and 2 Tony's for her work in King Hedley II.
---
MISTY COPELAND: African American Ballerina.
QUOTE by Misty Copeland: "You can start late, look different, be uncertain and still succeed". (Instagram: @mistyonpointe)
Ballerinas are some of the most beautiful dancers in the world, and Misty Copeland has managed to "WOW" us all with her grace and beauty. She is no stranger to hard work, loves to speak to the youth who look up to her, and as of June 30, 2015, is the FIRST African American Woman to be named Principal Dancer at the American Ballet Theatre (Source; Misty Copeland's Wikipedia)! We are extremely proud of to know that a woman, who started late, looked different, was uncertain…STILL SUCCEEDED!
---
MICHELLE OBAMA: Former First Lady of the United States of America.
QUOTE by Michelle Obama: "Success is only meaningful and enjoyable if it feels like your own". (brainyquote.com)
Michelle Obama has proven that changing the world begins with the desire to leave behind a strong and solid legacy. A Graduate of both Princeton University and Harvard Law School, Michelle Obama's life would lean in the direction of establishing a solid education! While serving as First Lady, she often visited homeless shelters and soup kitchens, where she served those in need of meals, and she implemented programs in the school system geared towards a healthier lifestyle!
The list of amazing African American Women could go on for miles and miles, and for each mile, we become more and more excited about what the future holds for Black Women! Let's continue to celebrate the many women who achieve greatness, just by making the decision to do so!
by: @lauranslane
The following two tabs change content below.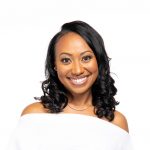 Brandelyn Green is the Founder of VoiceOfHair, a platform to help women of color find the best hair care products, regimens and hairstyles! Since starting VoiceOfHair in 2014 she has grown the social media platform to over 1MM+ on Instagram and Facebook. As a natural who is also a salon goer, she wanted to create a platform where people could find the best products, hairstylists, advice and trends.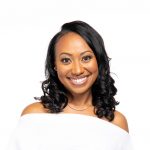 Latest posts by Brandelyn Green (see all)
Facebook Comments