Aloe Barbendensis Leaf Extract or Aloe Vera has some pretty impressive benefits, one of which is for treating dry hair and scalp.  Aloe is easy to use, once you get used to it, and can be easily purchased at local markets and even online. In this article, we'll be talking about the benefits of aloe vera and how you can incorporate it into your hair regimen.
BENEFITS OF ALOE VERA
Aloe Vera delivers a soothing and calming feeling to the scalp. It's an excellent natural moisturizer and skin conditioner. Aloe contains vitamins, essential amino acids, minerals (such as copper and zinc), plant steroids and fatty acids.  
Here's a breakdown of its benefits:
Smoothens the Hair Cuticle – The substance inside the Aloe Vera plant has the same pH as your hair (around a 4.5 pH) which is perfect for closing the hair's cuticle– the very outer layer of the hair that allows moisture and products to be absorbed into the hair shaft. When the hair's cuticle is closed and lays flat and secure, the hair appears shiny  and also offers the ultimate smoothness for easy manipulation, styling, and detangling
Penetrates and Hydrates the Hair Shaft – Aloe Vera has a similar chemical composition to keratin, the primary protein in hair cells, which allows it to more easily penetrate hair along the entire length of the shaft.   Once the gel has penetrated the hair shaft and follicle, its combination of essential amino acids gives it strength and luster.
Helps Hair Grow – Aloe vera contains many vitamins including vitamin C which is known to promote hair growth. It is also rich in minerals like zinc, iron, calcium, etc., all of which help the hair grow faster and stronger.
Gets Rid of Dandruff – Its vitamin C content helps fight the bacteria on the scalp. It wards off dandruff and helps to get rid of the follicles' debris and encourages the growth of new hair.
Decreases Frizz – The amino acids in Aloe Vera can promote strength and add shine to your hair. As a result, it helps to tame frizzy hair while still leaving  your locks silky and glossy. Since Aloe Vera also helps lock in moisture to improve the smoothness of hair, it tends to also work well as a detangler.
How to Use Aloe Vera for your Hair
Pre-poo – Using this as a pre-poo will help reduce breakage.
Midweek hydrator – You can use aloe as a way to hydrate your hair to increase moisture and nutrients in it.
Hair Mask – Because Aloe contains a lot of essential nutrients, it will serve as a good hair mask for deep conditioning.
Natural detanglers – Compared to detanglers you buy from stores which are often full of chemicals, you can use Aloe as a great natural alternative.
Aloe Vera Recipes to get Healthy and Beautiful Hair
A. Aloe Vera with Olive Oil and Yogurt for Smooth and Shiny Hair
Olive oil acts as an antioxidant and natural conditioner that nourishes the scalp and hair. Yogurt has a moisturizing property that adds volume and shine to your hair.
Mix 2 – 3 tablespoons of fresh aloe vera gel, 2 tablespoons each of yogurt and olive oil and 1 tablespoon of honey in a bowl.
Stir all these ingredients and apply it on the scalp.
Massage it gently on the scalp and hair for 10 – 15 minutes.
Leave it for another 25 – 30 minutes and rinse your hair.
Regular follow-up of this mask for 3 – 4 times a month will promote smooth and shiny hair growth
B. Aloe Vera with Lemon Juice for Hair Loss
Aloe vera with lemon juice combination helps to provide nourishment, eliminate dandruff, removes excess oiliness, stimulate hair growth and reduce hair loss.
Extract aloe vera gel from an aloe leaf and squeeze half a lemon in a bowl.
Pour this mix into a blender and blend it for a minute or two.
Apply it on your hair and scalp and massage gently for few minutes.
Wash your hair thoroughly after 20 – 30 minutes.
Repeat it regularly to prevent hair loss and to enhance healthy hair growth.
C. Aloe Vera with Apple Cider Vinegar as a Cleanser
The restorative properties of ACV clean hair, getting rid of buildup and creating curls that have sheen and bounce.
Mix 4oz of aloe vera gel, 1tbsp. Of AVC and distilled water.
Cleanse hair with a sulfate-free shampoo
Apply and rinse from roots to ends.
Gently rub mixture into your scalp till the water is clear and the residue is gone
Rinse each section in cool tepid water
D. Aloe Vera with Hibiscus Flower for Split Ends and Damaged Hair
Hibiscus rejuvenates your scalp, stimulate proper circulation and enhance the hair growth. This combination helps to keep your hair healthy by repairing the damaged ends and prevents split ends.
Mix 2 tablespoons of hibiscus flower paste in 1 cup of aloe vera gel.
Blend it well till you get a fine paste.
Apply this paste on the hair as a mask and wait for 30 – 45 minutes.
Rinse off with water and reapply this mask regularly to get rid of split ends and also to enhance your hair growth.
The following two tabs change content below.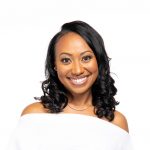 Brandelyn Green is the Founder of VoiceOfHair, a platform to help women of color find the best hair care products, regimens and hairstyles! Since starting VoiceOfHair in 2014 she has grown the social media platform to over 1MM+ on Instagram and Facebook. As a natural who is also a salon goer, she wanted to create a platform where people could find the best products, hairstylists, advice and trends.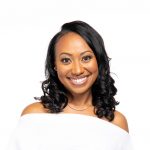 Latest posts by Brandelyn Green (see all)
Facebook Comments