Many people like the idea of having short haircut but worry about the upkeep after they leave the salon. Unlike long hair, when you're having a "bad hair day", you can't easily throw your hair into a ponytail or a bun.  While short hair can be a little more work for some people, there are actually some easy steps you can take to help you maintain a short haircut at night.
Here's a quick tutorial by LA hairstylist, @thebeautyfreek
Tapered Short Haircuts
 Use a wrap at night if your hair is shaved or tapered in the back and on the sides. A wrap cap is one where the cap has a velcro closure and is open in the top. Wear the wrap cap around the shaved or tapered area. This will help you sleep comfortably without messing up your style. The next morning, simply apply some holding spray after taking the cap off.
Short Haircuts with Semi-Short Hair in the Back
For styles that are not entirely shaved at the back and on the sides but are still pretty short, you can semi-wrap your hair instead. Part your hair from ear to ear and sweep all the hair at the front to your side of choice. The hair in the back is most likely too short to wrap around so you just simply have to brush the hair straight down. Wear your wrap cap afterward, but keep the top of your head left exposed. Put on your satin scarf after these steps. The next morning, simply comb your back into its style.
Short Haircut with Lots of Volume at the Top
For styles that have volume in the top, pin curl your hair into large sections and follow the steps below
1)Pin curl the top
2)Make a rectangle out of your scarf or use wrap papers
3) Loosely tie down the sides and back leaving the top exposed
4) GO TO SLEEP ??
In the morning:
5)Shower with the pins and wrap on, with a shower cap on top
6)Get out of the steamy bathroom before you remove the scarf and pins.
To show you how you can easily maintain your pixie cut at night, here's another tutorial you can watch.
With these tips, you will be able to maintain your short haircut in between your salon visits. Should you want to try wearing a short hairstyle, don't let the stress of maintaining it stop you!
The following two tabs change content below.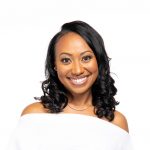 Brandelyn Green is the Founder of VoiceOfHair, a platform to help women of color find the best hair care products, regimens and hairstyles! Since starting VoiceOfHair in 2014 she has grown the social media platform to over 1MM+ on Instagram and Facebook. As a natural who is also a salon goer, she wanted to create a platform where people could find the best products, hairstylists, advice and trends.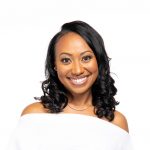 Latest posts by Brandelyn Green (see all)
Facebook Comments